'Minority Report' Season 1 Spoilers, Plot Recap: Detective Lara Bids For Dash A Position in the Force
'Minority Report' Season 1 Spoilers, Plot Recap: Detective Lara Bids For Dash A Position in the Force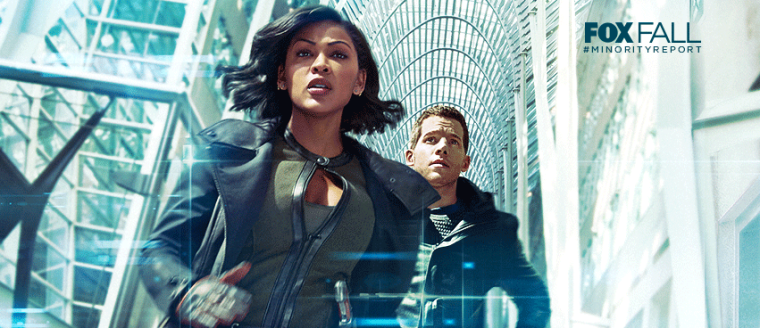 Things are turning out to be even more interesting as Fox's new science-fiction drama TV series based on the movie of the same title, "Minority Report," progresses this week with an episode that will introduce a new anti-crime police program. Meanwhile, Detective Lara (Meagan Good) wants Dash (Stark Sands) to land a position inside the department.
Citing the spoiler report from LatinPost.com, the new episode will see the commissioning of a new police program called the Hawk-Eye, which in turn is also the title of the episode. The Hawk-Eye program, as revealed by the synopsis shared by the media outlet, is intended to keep track of suspicious behaviour.
With the opening of the new system, Lara sees the opportunity to position Dash into the force as a program analyst. She will do so by seeking the help of Akeela (Li Jun Li).
Meanwhile, Vega and Dash are convinced that Arthur (Nick Zano) has some bigger plans. Could this be related to the new program that he sees could once again endanger the lives of the precog siblings?
The segment's new trailer features Dash experiencing another vision. He seeks the help of his brother but the latter made it clear that he doesn't want to get involved with these matters anymore.
The highlight reel also reveals Agatha (Laura Regan) getting visions of government operatives following their trail and catching up to them and she fears that Vega might play a part in it.
Vega's boss, Will Blake (Wilmer Valderrama) on the other hand, is hot on his pursuit to find out the secret behind the young agent's success.
In last week's showing of the series, Blake begins to question the possibility of Vega using some informant. It appears that the operative will try to monitor Vega's activities closely should new investigations come up. How will Blake react if the truth comes out that Vega is utilizing, beyond her authority, the PreCrime techniques? Will it endanger the siblings just like what Agatha had seen in her visions?
"Minority Report" airs Mondays, at 9 p.m. on Fox.