Missouri City Refuses to Remove Cross From Public Park, Despite Atheist Group's Demands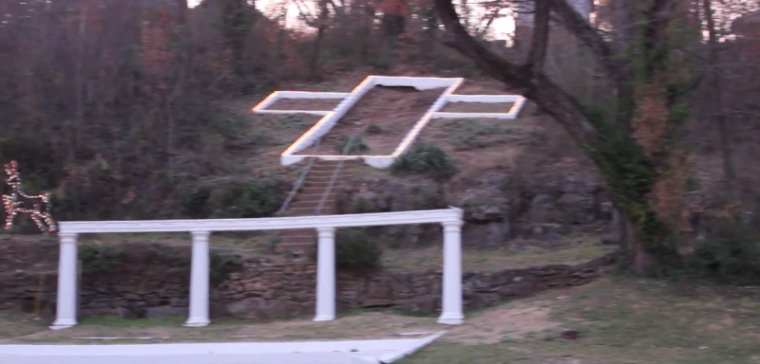 A city in Missouri has rejected the demands of a Wisconsin-based atheist organization to remove a cross from a public park that has been there since 1930.
The city of Neosho released a statement on May 26 responding to a letter of complaint from the Freedom From Religion Foundation, saying that they plan to keep a cross on display at Big Spring Park.
"It is the position of the city council that the correspondence forwarded by this organization was deficient in identifying authoritative case law within the 8th Circuit and is further of the opinion that, in fact, controlling case law would support the continued presence of the cross within the park," reads the statement.
"Therefore, it is the unanimous opinion of the city council that the city of Neosho will not remove the cross or take any other actions which in any way compromises the long standing history of our city."
Posted to Facebook on Friday, the city's rejection of FFRF's demand has gotten as of Tuesday afternoon around 2,200 likes and over 600 loves.
It also got hundreds of comments, with many expressing support for the decision to keep the cross on public property while others warned that the FFRF often wins their lawsuits.
Earlier this month, the FFRF sent a letter of complaint to Neosho Mayor Charles Collinsworth demanding that they remove a large cross from its hillside display at Big Spring Park.
In the letter, FFRF staff attorney Rebecca Markert wrote that the cross display "unabashedly creates the perception of government endorsement of Christianity."
"A majority of federal courts have held displays of Latin crosses on public property to be an unconstitutional endorsement of religion," wrote Markert.
"We ask you to remove the cross from Big Spring Park immediately or direct the display [to] be moved to a more appropriate private location."
Markert also wrote in the letter that the cross was unconstitutional because it served no inherently secular purpose or meaning.
"The inherent religious significance of the Latin cross is undeniable and is not disguisable," added Markert in the complaint letter.
"No secular purpose detracts from the overall message that the Latin cross stands for Christianity and that the display promotes Christianity."
Regarding the city's refusal to remove the cross, FFRF released a statement warning that Neosho officials should reconsider their decision.
"They may have gotten away with it up to this point, but that's no excuse for letting them continue breaking the law by promoting Christianity on public property. They city would be wise to have a church pick up the pieces and avoid a costly lawsuit," stated FFRF, as quoted by local media outlet KSGF.