MLB All-Star Snubs and Snoozes: A Failed Process
What's missing on the new Major League Baseball's new All-Star roster? Well Johnny Cueto for starters, and many aren't too happy about the snub.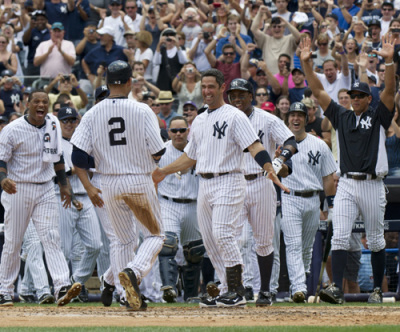 The Cincinnati Reds right-hander isn't the only accomplished player to have missed the All Star list and as the news settled in, many were equipped to blame the teams' mangers.
Johnny Cueto, Zack Greinke, Michael Bourn, and Aaron Hill are just a few shoo-in names that have gone missing off of the newly announced All-Star player list. Other players who fell short included Austin Jackson, Jake Peavy, Josh Reddick and Josh Willingham.
That's a bit of a long list, a bit too long for some. The question, however, is who's to blame: the process or the managers?
Each league gets a total of 34 players to a roster. Fans of the sport get the first opportunity to pick players, voting on the starting members of the team. That already is skewed according to some, because many baseball teams have huge fan bases- particularly in big cities like New York and Boston.
The players then get to pick the second round, a total of 16 members, by electing other players, coaches, and mangers. At this point the manager comes in to finish filling up the roster. A list of 33 players is then presented to fans for the opportunity to pick the last player on each team.
While the final votes has yet to be decided, there are always too many "snubbed" players left behind to make everybody happy.
One fan criticized that the current voting process leaves little to talent and puts too much emphasis on popularity.
"I would like to see the Allstar selections be based more on stats then on fan popularity. With certain players they are only voted in because they are popular, not on the current ability," Phyllis Calvert Frazier commented on the AOL Sports blog.
Derek Jeter and Paul Sandovol did make the list, but according to most, were undeserving of their spot.
Josh Hamilton on All-Star Selection