MLB Outfielder Who Lived Hard-Partying Lifestyle Becomes Born-Again, Daily Bible Reading Christian; Credits God for New-Found Success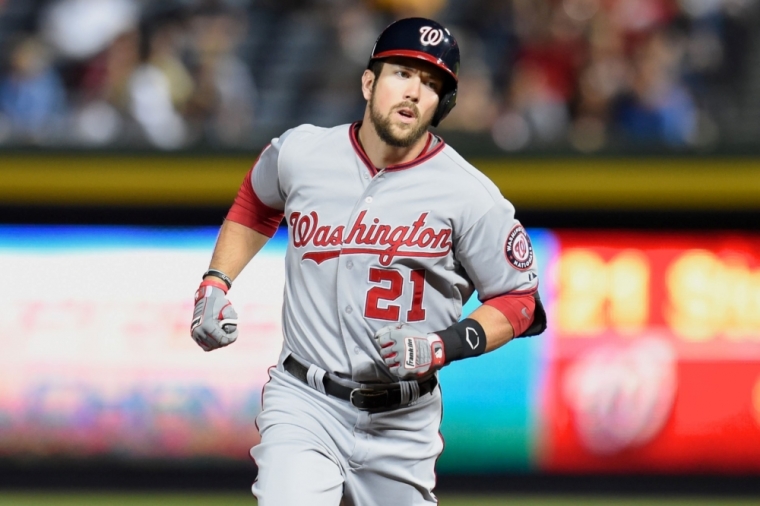 After developing a bad reputation in the minor leagues for his me-first attitude, addiction to partying and use of a "performance enhancing" drug, Major League Baseball outfielder Steven Souza Jr. is saying that it wasn't until he finally found God that he was able to turn his personal life and playing career completely around.
Souza, a 25-year-old coming off of an International League most valuable player award and who is now trying to make the Tampa Bay Rays' opening day roster, began his professional baseball career in 2007 when he was drafted in the third round of the MLB first-year player draft by the Washington Nationals.
Being what they call a "bonus baby," a minor league player with a healthy signing bonus, Souza seemingly cared more about living the flashy lifestyle of a professional baseball player rather than focusing on improving his game so that one day he could actually be called up to the major leagues.
Souza, who received a $350,000 signing bonus upon signing with the Nationals, loved going out on the town, partying and drinking and cared more about getting with women than he did about winning any baseball game.
"I was living the life you see on TV," Souza told The Tampa Bay Times. "Everyone's got big cars, money, alcohol, women all around them… Everyone is looking at this guy because he's got all this and that's what I wanted to be."
Even though Souza admits that he was cocky and arrogant in his younger minor league days, he failed to hit for a respectable batting average and make it any higher than A-ball in his first four seasons in the minor leagues.
Souza, who was diagnosed with ADHD as a kid and was medicated for it up until high school, said he remembered the benefits of taking attention-deficit pills.
Although pills of that nature are banned under the MLB's strict substance abuse policy, Souza struggled at the plate during the 2010 season with the Hagerstown Suns and decided to risk failing a drug test because he was more worried about the "here and now" and how those pills could help him play the game better.
On two consecutive days during the 2010 season, Souza admitted to taking the ADHD pill Concerta. On the third day, a collector for the league's random drug testing came into the clubhouse to collect urine samples from the team's players. Souza failed the test and was suspended for 50 games for violating the policy.
Although Souza embarrassingly faced a suspension for what many might consider "cheating," Souza confessed that he did not learn from his suspension and didn't even seem to care because his thumb was broken and he wasn't going to play any way.
"I still didn't do the right things," Souza said. "I was in a bad place trying to fill the void because I didn't have baseball— a lot of going out, a lot of drinking, a lot of working out."
After putting on 30 pounds of muscle during his time off, Souza had an excellent instructional league season in the fall and was promoted to the Single-A Potomac for the 2011 season.
Although Souza got off to a good start in the 2011 season, his attitude did not change and it rubbed the team's manager, former big-leaguer Matthew LeCroy, the wrong way and the two later got into a heated confrontation that ended Souza's postseason prematurely.
"My manager and I didn't get along," Souza explained. "I was a hothead, especially when I was doing well, leading the league in RBIs. It was a 'This is my team, get out of my way' type of thing."
However, Souza's attitude began shifting after he discovered that his then-girlfriend cheated on him with one of his teammates, who he considered a close friend. The incident caused Souza to go into a stark depression.
"It just seemed the whole world came crashing down at that point," Souza explained.
Souza, who walked out on his team and considered quitting baseball altogether during the 2011 offseason, used his time off to reflect on the direction his life was going.
"I was at a crossroads," Souza said. "It was like, I need to make adjustments in my life right now. Nobody wants to be around me. People don't respect me."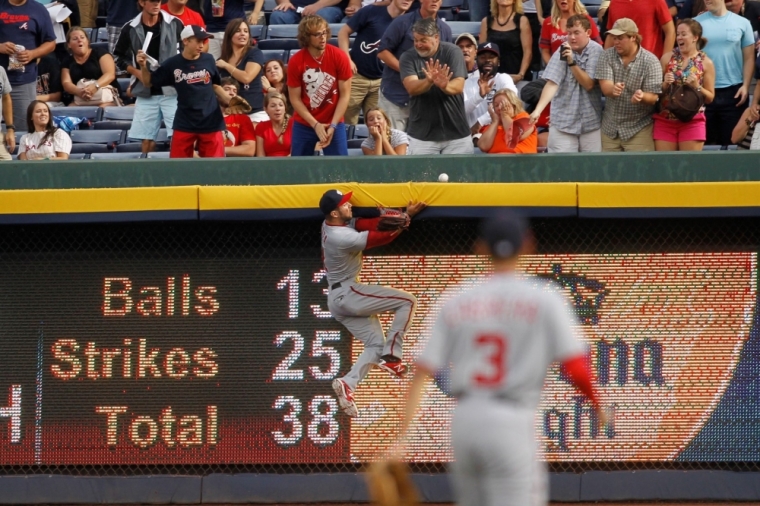 While at a wedding that offseason, a friend told Souza that he could find the answers that he was looking for in faith. Another friend, former MLB outfielder Brent Lillibridge, also told Souza that he should look to God for answers.
Being that Lillibridge and Souza both live in Washington, Lillibridge invited Souza to come to service one Sunday at Mill Creek Foursquare church in Lynnwood. Although Lillibridge said he did not expect Souza to accept the invite, Souza did "and from there it sparked something inside of him that would never burn out."
"It was one of those moments where you don't know what to expect," Souza described. "There was definitely a little anxiety. But as soon as I walked into church, it was comfort. Everyone there was welcoming me. And as soon as the message started being preached, it was just a release. I could feel the Lord moving… It was like, 'Lord, I'm coming after you.' And, what a blessing that it was that He answered."
It only took a month for Souza to get baptized and become a follower of Christ. After his baptism, those that personally know Souza can attest that his attitude changed for the better as he began reading the Bible daily.
"Once he decided to get baptized that was the moment of complete change," Souza's wife, Mikaela, who's known Souza for eight years, told the Times. "He realized it wasn't all about him being out there and being famous or whatever he thought he needed to be at the time. He realized it wasn't all about him. He kind of got the bigger picture."
Souza's old Potomac manager, LeCroy, also can attest to Souza's change in personality.
"He's a different man," LeCroy told the Times. "He's a born-again Christian, and I think that changed part of his life. His attitude, the way he spoke to people, the way he treated people, it all changed."
Following his coming to faith, Souza said he learned to take the game of baseball less seriously and also learned to enjoy his time playing the game. Although he brought a new attitude to the field, teammates were skeptical of Souza and still did not care much for him after the way he acted in the previous seasons.
"The Bible says consider it a joy, brothers, when you go through suffering because suffering produces perseverance, perseverance character and character joy," Souza said. "These trials I have gone through, I wouldn't be the man I am today without going through them. Obviously the damage I did to people around me and to my family, I wish I could take that back. But what I went through, I can appreciate. God took me through that and made me the man I am today."
Starting in the 2012 season, Souza posted three-straight seasons where he noticeably improved. In 2014, Souza played most of the season for the Syracuse Chiefs in Triple-A, where he hit 18 home runs and recorded an impressive .350 batting average on his way to winning the league's MVP award.
Souza even made his major league debut when he was called up to the Nationals last April. He played in 21 major league games in 2014 and hit two home runs.
During last offseason, Souza was traded to the Tampa Bay Rays where he is currently battling for a spot on the major league roster to start the MLB season in April.