MLB Trade Rumors: Jacoby Ellsbury Acquisition Would be Good for the Baltimore Orioles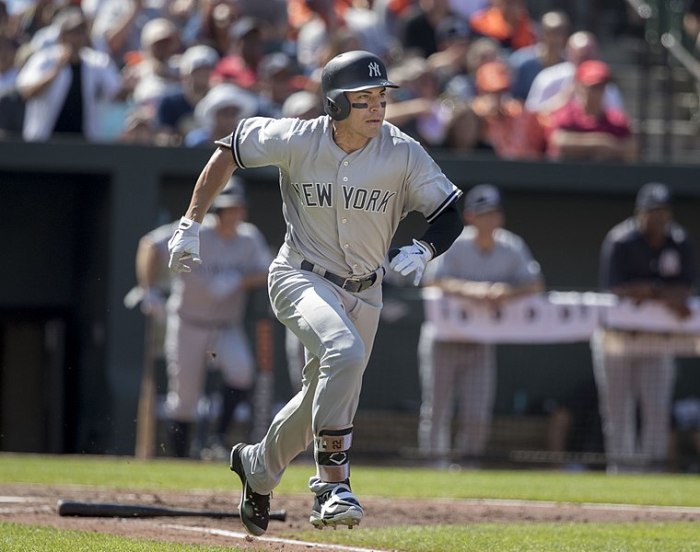 The Baltimore Orioles are gearing up for an important season.
With star third baseman Manny Machado only guaranteed to be on the team for one more year, there is a chance that the franchise may have to undergo a rebuild sometime soon.
There is a case to be made that the Orioles should just trade their good players now and get the rebuild started, but this franchise has shown that it wants to compete.
That desire to compete could explain why they reportedly have some interest in acquiring a player widely believed to be on the trading block.
In a recent article, Jon Heyman of FanRag Sports passed along some information from a source who revealed that the Orioles "might possibly have some interest" in trading for Jacoby Ellsbury of the New York Yankees.
Interestingly enough, Joel Sherman of The New York Post also mentioned in an article published earlier this month that the "Orioles actually like Ellsbury a little."
So, why would a team like the Orioles be intrigued by Ellsbury?
That likely has something to do with the outfielders they currently have on the roster, specifically with who they have currently slated to play the majority of the innings in center and right field.
The team's depth chart indicates that Joey Rickard will start in right, while center field may be occupied primarily by Adam Jones.
Rickard is a solid player who could do well as a bat off the bench, but he may be overexposed as a starter. As for Jones, his defensive numbers from last season suggest that he should occupy a corner outfield spot at this point in his career.
That is where Ellsbury can come in.
Though he may not be as good of a defensive outfielder now as he was earlier in his career, he still projects to be a better option in center next year compared to Jones.
Given that the Yankees will likely not ask for any highly-regarded prospect in return for Ellsbury and may even include one of their own Minor Leaguers into the deal to further entice the Orioles to agree to a trade, it is easy to see how this move could benefit the Baltimore-based squad.
Notably, Ellsbury will still need to sign off on the deal in order for it go through, but if the Yankees and Orioles can get him onboard with the move, the latter team could then end up in a better position to contend next season.