'Morally Apocalyptic': Albert Mohler Slams Angelina Jolie Lawyer Offering 'Quickie' Divorces Online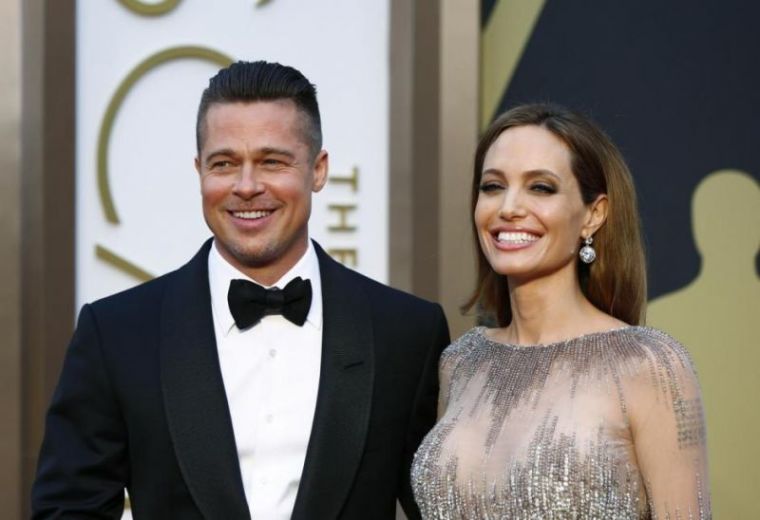 Theologian Albert Mohler Jr. has slammed the acceptance of divorce as "morally apocalyptic" for America, criticizing an online "quickie divorce" initiative by a lawyer who has represented many famous celebrities.
"There can be no question that divorce has been morally apocalyptic for the United States and for other Western nations. But when you're looking at divorce, the availability of online divorce does appear to be almost technologically and morally inevitable given the widespread acceptance of divorce in the culture," Mohler, who is president of The Southern Baptist Theological Seminary in Louisville, Kentucky, said on Tuesday's episode of "The Briefing."
His remarks are in reference to a New York Times article published last week that details the It's Over Easy website which offers divorce for couples starting at $750.
The website was founded by Beverly Hills-adjacent lawyer Laura Wasser, famous for representing some of the most popular celebrities in America, such as Angelina Jolie, Britney Spears, Jennifer Garner and Christina Aguilera, among others.
Jake Stango, the CEO of It's Over Easy, explained that in traditional divorces, some partners fear that their soon-to-be ex-spouse has a better attorney than they do.
"This is gender agnostic. It's something for everyone to use. And we've taken out the sense of competition," Stango said.
The NYTimes article further outlines the company's pricing tiers and includes Wasser's response to people who suggest that she's a "divorcemonger."
"I say, 'Nobody is going to hear about It's Over Easy and get divorced because there's a good online platform. Divorce is happening. I'm making it easier," the lawyer argues.
Mohler insisted that there is a "great lie" in the very naming of the company, however.
"Divorce is never easy, and furthermore as you're looking at the reality that some divorces might be more complex or more messy than others, the reality is that divorce is always as the late novelist Pat Conroy said, 'the demise of a small civilization,'" he continued.
He cautioned that society has long been embracing no-fault divorce, but criticized NYTimes for the "casual language" which it uses "for what can only be rightly described as earth shattering effects of divorce."
"It has become so commonplace in America that it is no longer considered among America's major moral problems in our cultural conversation. But of course it is, and as you're looking at the sexual revolution, you have to consider the fact that no-fault divorce had to precede same-sex marriage," he said.
"It was required that marriage be redefined in terms of its endurance before it would be redefined in terms of its gender. Once marriage had been redefined so that it was no longer a covenant that was a public commitment to last a lifetime then it was a relatively short jump in history to marriage being defined as being a man and a man or a woman and a woman. The change in endurance led to the change in gender."
Other major theologians, including Desiring God founder John Piper, have also recently warned against the dangers of divorce despite how easy it is becoming to obtain one.
Piper said in January that falling out of love does not justify divorce.
"Be a man and woman of your word, a man and woman who keeps the vows to be committed for better or for worse, a man and a woman of character. That's what it's about," Piper urged on his podcast.
"Marriage is the hardest relationship to stay in and the one that promises glorious, unique, durable joys for those who have the character to keep their covenant."