More Than 50,000 Sign Petition to Pardon Whistleblower Edward Snowden as Hero But Not Everyone Agrees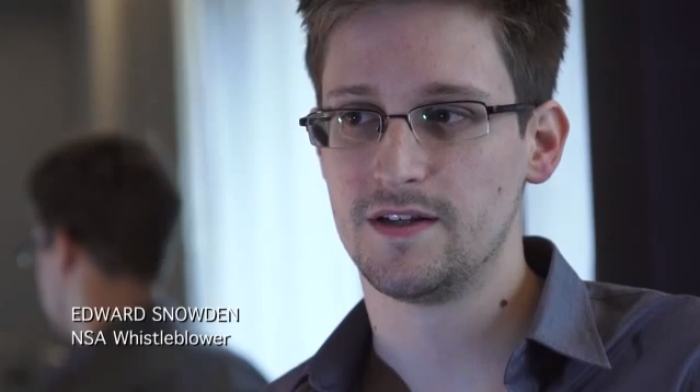 More than 50,000 people have added their signatures to a petition on the White House's website calling on the Obama administration to offer a full pardon to whistle blower Edward Snowden. Some critics, however, say he doesn't deserve it.
"Edward Snowden is a national hero and should be immediately issued a full, free, and absolute pardon for any crimes he has committed or may have committed related to blowing the whistle on secret NSA surveillance programs," reads the description on the petition page created on Sunday.
And the call resonated with thousands of Americans who feel Snowden, 29, acted in the public's interest when he made the revelations about the NSA's surveillance programs.
The petition which has set a goal of garnering 100,000 signatures by July 9 is likely to achieve that much earlier if the current rate at which signatures are being added to it continues and Snowden's folk hero status continues to grow.
Snowden, who claims to be a former undercover CIA employee, revealed on Sunday that he was the main source of top-secret information on the National Security Agency's surveillance programs. His actions have put the White House in damage control mode.
On Tuesday, contracting firm Booz Allen Hamilton Holding Corp., where Snowden worked as an infrastructure analyst, confirmed that they had fired him in a statement posted on the firm's website.
"Booz Allen can confirm that Edward Snowden, 29, was an employee of our firm for less than 3 months, assigned to a team in Hawaii. Snowden, who had a salary at the rate of $122,000, was terminated June 10, 2013 for violations of the firm's code of ethics and firm policy," notes the firm in the statement.
"News reports that this individual has claimed to have leaked classified information are shocking, and if accurate, this action represents a grave violation of the code of conduct and core values of our firm. We will work closely with our clients and authorities in their investigation of this matter."
Snowden is currently facing extradition from Hong Kong where he is thought to be hiding.
The YouTube video published on Sunday in which Snowden unmasks as the whistleblower had been viewed nearly 900,000 times on Tuesday afternoon and has attracted a mixed bag of reactions.
"Intelligent, well-spoken, brave, and cares about the country. He's a true patriot," wrote Mary Hirose.
"50,000 signatures for 2 days, 50,000 more to go! Sign the petition: Pardon Edward Snowden," added Kiana Dewinn.
"The government does what it needs to do to protect the country and the people that live within it. The hypocrisy is in criticizing their methods of protection until there's another 9/11 or Boston bombing and then criticize them for not doing a better job of protecting us," wrote another commenter, MrHarley950. "The reality is that this guy is a traitor and deserves the 10 year prison sentence on each and every count of his treason. I say sign the petition to have extradited back to America where he can face a jury of his peers."