Most Americans support state laws banning sex change surgeries for minors, poll finds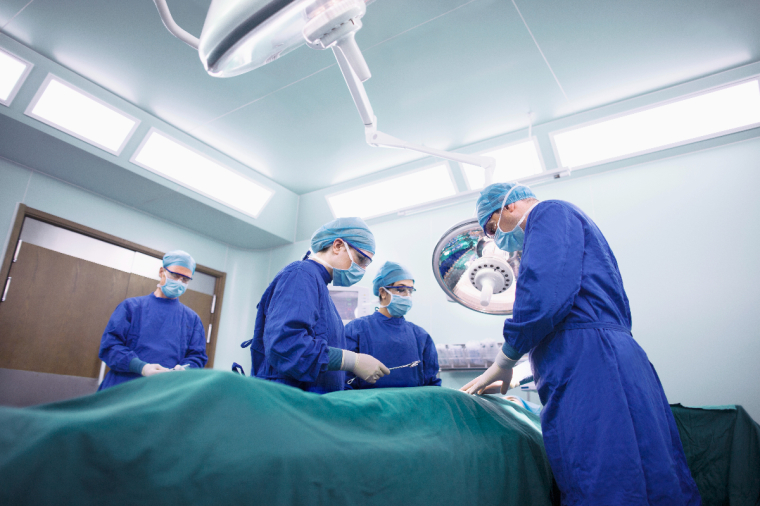 Most Americans support laws banning gender transition surgeries for minors as the number of states with such prohibitions continues to increase, a new poll suggests.
A survey of 900 likely United States voters released by Rasmussen Reports Thursday found that 58% of Americans at least somewhat approve of "legislation making it illegal to perform sex-change surgery on minors," including 46% who "strongly approve" of such laws. Thirty-four percent of respondents disapprove of such a ban.
The poll, conducted from Feb. 8-9 and on Feb. 12 with a +/- 3 percentage-point error margin, found approval for bans on gender transition surgeries for minors highest among Republicans (72%), followed by independents (61%) and Democrats (45%).
An additional 45% of Democrats oppose banning gender transition surgeries for minors, along with 30% of independents. Support for the laws extended across all demographic groups, measured at 63% among men, 55% among women, 59% among white respondents, 65% among respondents of other minority groups and 51% among blacks.
When asked about laws banning "hormone replacement therapy" for minors, 53% of respondents indicated that they at least somewhat approve of such legislation, while 35% disapproved. Broken down by party, approval stood at 63% among Republicans, 54% among unaffiliated voters and 41% among Democrats.
A plurality of Democrats (47%) expressed disapproval of prohibiting minors from obtaining "hormone replacement therapy," while smaller shares of unaffiliated voters (35%) and Republicans (29%) said the same. A majority of whites (51%) and other minorities (60%) expressed support for "hormone replacement therapy" prohibitions for children, as did half of women and 46% of blacks.
The poll's release comes days after South Dakota's Republican Gov. Kristi Noem signed the "Help Not Harm" law, making the state the latest to enact a ban on gender transition surgeries and puberty blockers for minors.
Other states that have implemented prohibitions on gender transition procedures for minors using the legislative process are Alabama, Arizona and Arkansas.
While Utah passed a ban on sex-change surgeries on minors earlier this year, it still allows the prescription of cross-sex hormones to children in some circumstances.
In Florida, the state's Boards of Medicine and Osteopathic Medicine voted to ban minors from obtaining gender transition surgeries, cross-sex hormones and puberty blockers. Both Texas Attorney General Ken Paxton and Texas Commissioner of Family Services Jaime Masters have issued opinions characterizing sex change surgeries for minors as a form of child abuse.
The wave of new laws and policies in recent years reflects concerns about the long-term effects of life-changing gender interventions.
The American Academy of Pediatrics' 2018 guidelines includes medical intervention and puberty suppression as potential ways to help those with gender dysphoria.
But the American College of Pediatricians has identified "osteoporosis, mood disorders, seizures, cognitive impairment" and sterility as some of the potential side effects of puberty blockers.
The organization lists "an increased risk of heart attacks, stroke, diabetes, blood clots and cancers across their lifespan" as some of the impacts of cross-sex hormones.
Several detransitioners, individuals who previously identified as a member of the opposite sex but have reverted to identifying as their biological sex, have come forward in recent years to detail how having life-altering procedures performed on them as minors has negatively impacted their lives.
Chloe Cole, an 18-year-old girl who underwent a double mastectomy during puberty, filed a lawsuit against the doctors who removed her breasts and prescribed her puberty blockers and cross-sex hormones. Legal filings allege that doctors told Cole that "the distress she experienced because of her gender dysphoria would resolve as she transitioned." But she discovered that her "distress always came back worse" following the "initial relief" that she felt "after each phase of transition."