Mother and Daughter Arrested for Alleged Incestuous Marriage, Woman Previously Married Son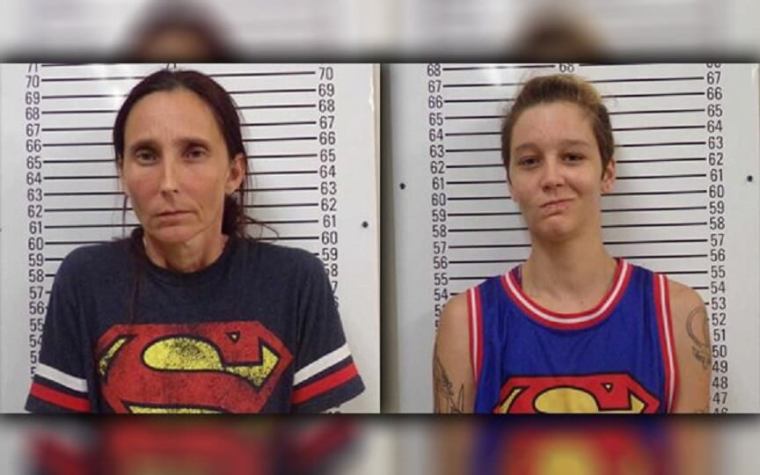 A 43-year-old mother and her 25-year-old daughter accused of having an incestuous marriage were arrested in Duncan, Oklahoma, last Friday.
According to local news station KFOR, the mother, Patricia Spann, 43, got married in March 2016 in Comanche County to her biological daughter, Misty.
The illegal relationship came to light after investigators with the Department of Human Services began investigating children inside the couple's home in August.
Patricia reportedly told police that she was not aware she was breaking any laws because her name was not listed on her daughter's birth certificate.
An arrest affidavit explains that Misty and her two brothers were raised by a grandparent when Patricia lost custody of them. Patricia and Misty reunited two years ago.
Both mother and daughter were arrested then booked into the Stephens County Jail for incest. Bond was also set at $10,000 for each of them and they are expected to answer the charge in court in October.
If convicted the women could face up to 10 years in prison as incest is a felony in Oklahoma.
Patricia reportedly also married one of her sons in 2008 but that marriage was later annulled in 2010.
Just last month, The Christian Post reported on the story of Monica Mares, a 36-year-old Clovis, New Mexico, mother and her 19-year-old son, Caleb Peterson, whom she recently reunited with after she gave him up for adoption when she was just 16.
The mother and son couple are now fighting for the right to maintain their sexual relationship "just like the gays" after they were arrested and charged with incest.
"We are both consenting adults. If it comes down to it, it's just like the gays. As long as they're over 18 everything is fine. So I thought … I'm 19, she's and adult, I'm an adult, I can make my own decision. I never thought it would blow up like this. Honestly, if it wasn't that strong we would not be together," Peterson said in the report.
.
A criminal complaint filed Feb. 25 and cited by the Clovis News Journal says police responded to a domestic dispute near a home the mother and son shared on Edwards Street in Clovis and during the dispute they were informed of allegations that Peterson and Mares were having sexual relations.
"Caleb admitted to having a sexual relationship with Monica whom he knows to be his biological mother," the criminal complaint stated.
Mares, who has a total of nine children, denied having sexual relations with her son, according to court records. But she recently admitted publicly in the Daily Mail that they are indeed lovers and nothing will stop them from being together.
"He is the love of my life and I don't want to lose him. My kids love him, my whole family does. Nothing can come between us not courts, or jail, nothing," she told the Daily Mail.
According to The Atlantic, one in three-to-four girls, and one in five-to-seven boys are sexually abused before they turn 18, an overwhelming incidence of which happens within the family. These statistics are well known among industry professionals, who are often quick to add, "and this is a notoriously underreported crime."