Mother Teresa 'Saw Visions, Received Instructions From Jesus,' Priest Reveals Ahead of Sainthood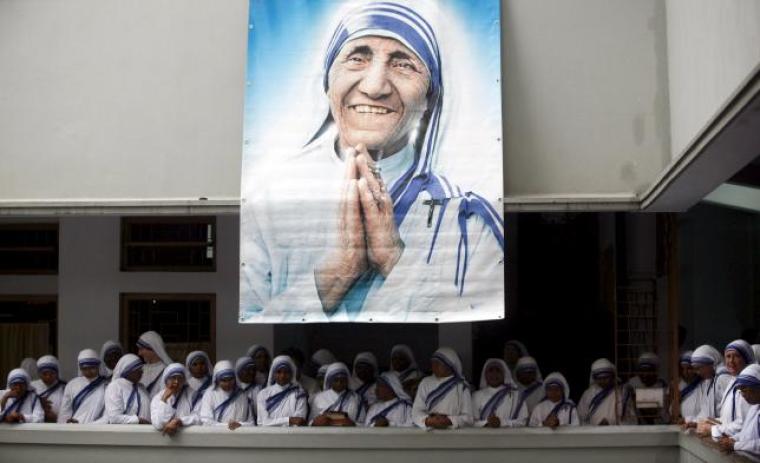 A Roman Catholic priest who was friends with Mother Teresa for over 30 years has spoken on the alleged visions and direct instructions from Jesus Christ that the nun received during her life and service, noting that the soon-to-be saint promised to continue to bring souls to God from Heaven.
The priest, Father Sebastian Vazhakala, told Catholic News Agency that Teresa's visions of Jesus were detailed in her accounts found in the archives of the Jesuits in Calcutta, where she did much of her service, following her death in 1997.
Vazhakala revealed that Teresa had 'ongoing communication with Jesus through words and visions' from the period of Sept. 10, 1946, to Dec. 3, 1947, when she was teaching at St. Mary's school in Calcutta as part of the Irish order of the Sisters of Loreto.
Jesus apparently told Teresa one day at Holy Communion: "I want Indian nuns, victims of my love, who would be Mary and Martha, who would be so united to me as to radiate my love on souls."
He also is said to have expressed: "I want free nuns covered with the poverty of the Cross. I want obedient nuns covered with the obedience of the Cross. I want full-of-love nuns covered with the charity of the Cross."
This communications eventually moved Teresa to form the Missionaries of Charity in 1950, a Catholic congregation that today has over 4,500 nuns worldwide.
After these visions, however, Teresa began suffering from a "terrible darkness and dryness" in her spiritual life, Vazhakala recounted, from 1949 up until her death. While the Macedonian-born nun feared that such darkness was because of her own weakness, Teresa's spiritual director at the time showed her that it was another way for Christ to have her share in the poverty of those suffering in Calcutta.
Teresa shared her hopes at the time: "If my darkness and dryness can be a light to some soul let me be the first one to do that. If my life, if my suffering, is going to help souls to be saved, then I will prefer from the creation of the world to the end of time to suffer and die."
She also apparently said that she hopes to continue "working" in Heaven to help bring souls to God.
"When I die and go home to God, I can bring more souls to God," she said at one point, according to the priest. "I'm not going to sleep in Heaven, but I'm going to work harder in another form."
Pope Francis is set to officially canonize Teresa as a saint in the Catholic Church at a ceremony at the Vatican on Sept. 4, with celebrations set to be held in Calcutta as well, Vatican Radio reported.
Back in December, Francis approved a second miracle attributed to Teresa, concerning the healing of a Brazilian man who had suffered a viral brain infection, which cleared the way toward canonization.