A Mother's First Day: 1,000 Days to Breaking the Poverty Cycle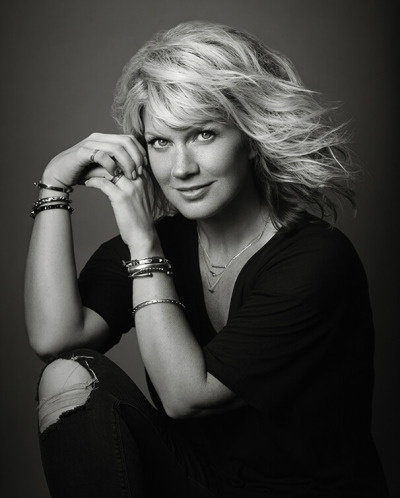 As a mother to three girls, I consider it my greatest gift and my greatest responsibility. I am privileged beyond belief to live in an economic system that provides for all of my basic needs.
Every woman who has been pregnant can remember that moment when you come to understand that you harbor a new life inside your own body. A life for which you are responsible. It is the first day of the first 1,000 days which may be the most important for both you and your child in terms of the potential of that child living a long, healthy life. It's your first day of motherhood. This can be an equally frightening and exciting day.
In the U.S. we are equipped to have all of our basic needs for pregnancy covered; however that is not the case throughout the world.
Recent science has shown that from the moment of conception until about the second year of life, critical interventions need to be made for the mother and the child to ensure healthy physical and cognitive development. In the U.S., many take this time for granted with an abundance of good food, vitamins, and health care. With proper prenatal care, skilled attendants during birth, and post-natal care, most women can have successful pregnancies and positive birthing experiences.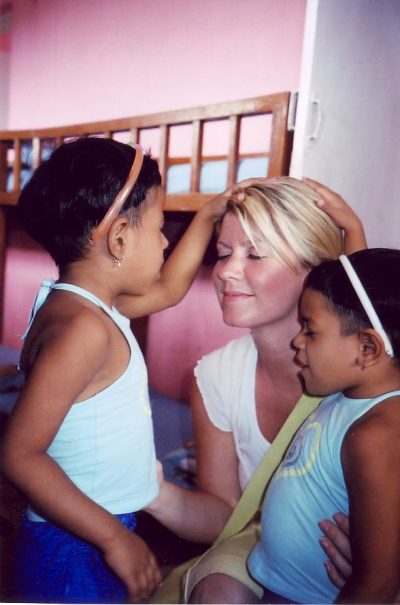 Among these necessities during the first 1,000 days of motherhood — including folic acid, iron and micronutrient supplements, vaccines, Vitamin A supplementation, breastfeeding counseling, and family planning — nutrition may be the most important.
Malnutrition affects one out of three people on the planet. From hunger to obesity, an unhealthy diet may be the single biggest contributor to chronic disease and impaired immune systems worldwide.
For those living in developing nations combatting extreme poverty and hunger, knowledge about and access to proper nutrition could be the key to a healthy start in life to break the poverty cycle. Many excellent organizations who are implementers of USAID funding are doing this incredible work worldwide. I've witnessed the impact of their efforts firsthand while on a life changing trip to India.
If these organizations can continue to go out into the community and educate young women and new moms about the importance of a diverse diet rich in vitamins, minerals, and protein, the mother can fight anemia and will be well prepared to feed her child with proper nutrition, locally accessible vegetables and meats. The benefits are lifelong.
Studies show that when a child lacks access to a diverse diet, the costs are steep. Stunting is perhaps the most under recognized, albeit devastating, result. Cognitively, PET scans show that the child's brain does not actually grow to normal size. The child will never recover fully if this happens and is destined to complete school at a lower level and struggle with employment later in life. Physically, the child also does not grow to an average size in terms of weight and height compared to other children worldwide who have access to nutrition.
Economically speaking, the financial consequence of this growth stunting affects the global economy by hundreds of billions of dollars in lost productivity and health care costs. There can be a price to national security as well. Those who aren't able to finish school or find gainful employment, namely young men, are at a higher risk to succumb to gangs and violence. If we invest in increased nutrition to bolster "gray matter infrastructure" of society, we are investing in a safer world, greater sustainability, and stronger economies.
This Mother's Day, consider the first mother's day in a young woman's life with her first child. If you're a mother, you can relate. To support these efforts of education worldwide and to fight malnutrition, consider a monetary gift to one of these organizations today: CARE, World Relief, or UNICEF.
In the advent of one of the greatest famines that the world has ever known – currently spanning four countries in Africa – the current Administration has recommended the deepest cuts to foreign assistance that we have seen in more than 20 years. This includes nutrition and emergency relief food aid. Here's the fact: Nutrition comprises 1% of global health funding, which is only 1% of the U.S. budget. A fraction of a penny to the dollar. It costs so little to do so much.
This is an important issue. Call your Senator. Call your Representative. Let them know you support nutrition, food aid, and agriculture, especially in this moment of crisis for millions.
Natalie Grant is a multiple Dove award-winning, Grammy-nominated singer-songwriter and the founder of Abolition International, a nonprofit organization dedicated to eradicating sex trafficking. She is a member of
Hope Through Healing Hands'
Faith Based Coalition for Healthy Mothers and Children Worldwide.