Motivational Speaker Tony Robbins Buys $750K Soup Kitchen for San Francisco Nuns
Motivational Speaker Tony Robbins Buys $750K Soup Kitchen for San Francisco Nuns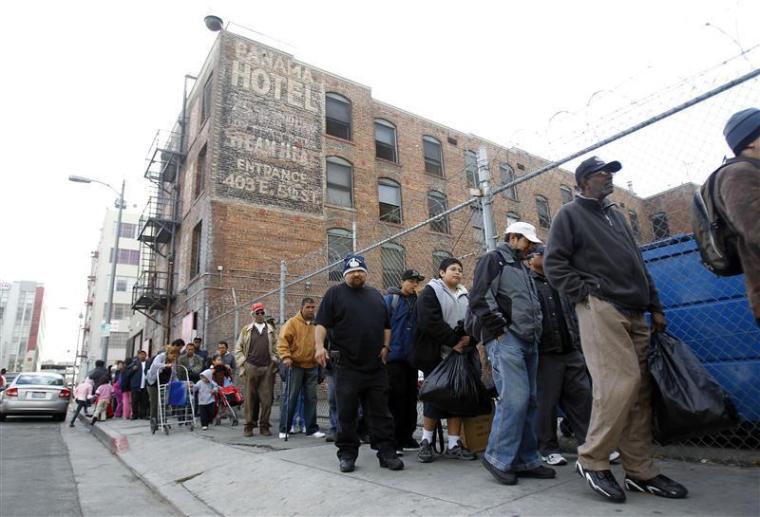 Motivational speaker and author Tony Robbins has purchased a building for $750,000 in San Francisco that will house a soup kitchen for the homeless that will be run by nuns.
The building, located in the Mission District of the city, was purchased by Robbins this month for the Fraternite Notre Dame Mary of Nazareth order of nuns, who were threatened with eviction from their previous location, as reported by The Christian Post earlier this year.
Initially, Robbins had helped the nuns stay at their previous location by reaching negotiations with their landlord and paying $25,000 to avoid eviction.
This month, local media outlets report that Robbins had paid $750,000 in cash for the France-based order to own its own soup kitchen building, which will aptly be called the Fraternite Notre Dame Mary of Nazareth Soup Kitchen.
Mary Martha, the Mother Superior of the order, told the San Francisco Chronicle that the gift from Robbins feels like a perfect fit for the Easter season.
"Finding this building is really like a resurrection for us — it goes so well with the holy week of Easter. We were so concerned for the sisters in San Francisco, and we were praying so hard for them, and then God sent Tony to help us," she said Friday.
The nuns are expected to move into their new building by the end of April.
In February, when Robbins first helped the nuns sort through their rental situation, he told the SF Chronicle that he has never forgotten his own personal experience of being homeless before he built his own multi-million dollar financial advise empire.
"When I was homeless, I had a car to sleep in — I was lucky," Robbins reportedly told the sisters of the Fraternite Notre Dame Mary of Nazareth. "But I never forgot what that was like. It changed me."
"We need to find a solution here where everyone involved can feel OK about it," Robbins said at the time. "I have a lot of resources. I can help."
The motivational speaker and author added in a recent interview with the the Chronicle that he chose to fly into San Francisco from his home in Florida after reading about the nuns' plight in the newspaper, saying that he was struck by their dedication to the homeless.
"I was struck by it, and I trust my instincts. I have a deep love for the nuns, and I want them to be able to put all their efforts into doing the wonderful things that they do," Robbins said.
Robbins, who is the author of several books, has spoken about his difficult upbringing in the past, telling ABC News in 2015 that growing up with an abusive alcohol mother served as motivation for him to improve himself.
His difficult childhood also inspired him to reach out and help others through his self-help books and financial guidance.
"I grew up dirt poor," Robbins told the media outlet last year. "So I wanted to do something, and I have a unique gift most people don't know."
Robbins' dedication to the destitute can be seen through his homeless program with the Anthony Robbins Foundation, which is designed to give guidance to nonprofit organizations dedicated to helping the homeless.