Muhammadu Buhari Wins Nigerian Elections; CANAN Says Outgoing Christian President Goodluck Jonathan Acted 'Heroically' by Peacefully Conceding Defeat to Muslim Rival
Muhammadu Buhari Wins Nigerian Elections; CANAN Says Outgoing Christian President Goodluck Jonathan Acted 'Heroically' by Peacefully Conceding Defeat to Muslim Rival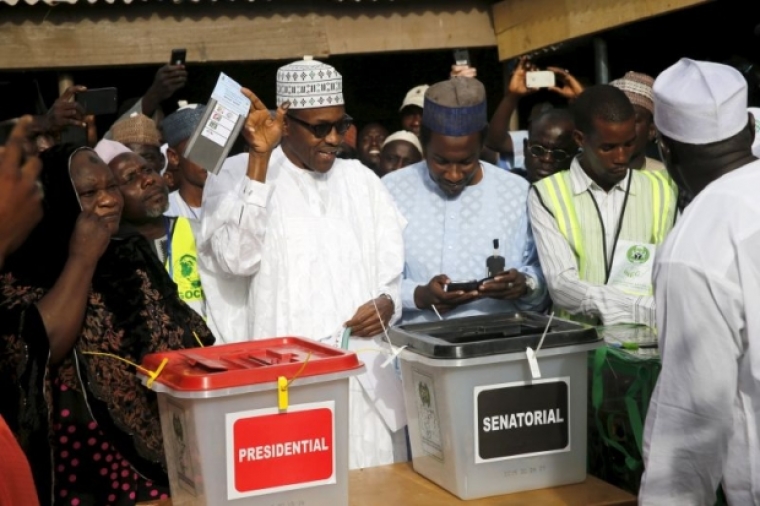 The Christian Association of Nigerian-Americans has said that outgoing President Goodluck Jonathan, a Christian, has acted "heroically" by peacefully conceding the presidency to his rival, Muhammadu Buhari, a Muslim. CANAN said that it had prayed for a peaceful outcome, and expressed hope that Buhari will be able to drive out terror group Boko Haram from Nigeria.
"I think President Goodluck Jonathan has etched his name in gold by the single action he took yesterday to concede defeat and congratulate the winner of the election. It is unprecedented in Nigeria's history, at the national level, to have a president concede defeat so quickly, even before the final results are released," pastor Laolu Akande, the executive director of CANAN, told The Christian Post in a phone interview on Wednesday.
He added that although Jonathan has left a number of questions regarding corruption and his administration's ability to provide security for the Nigerian people, the outgoing president has "reinvented himself" with his response to losing the election, which was "no less than heroic."
Buhari, a 72-year-old retired general who first came to power following a military coup in 1983, has reinvented himself as a democrat, and focused his campaign on tackling corruption and putting an end to Boko Haram's terror attacks.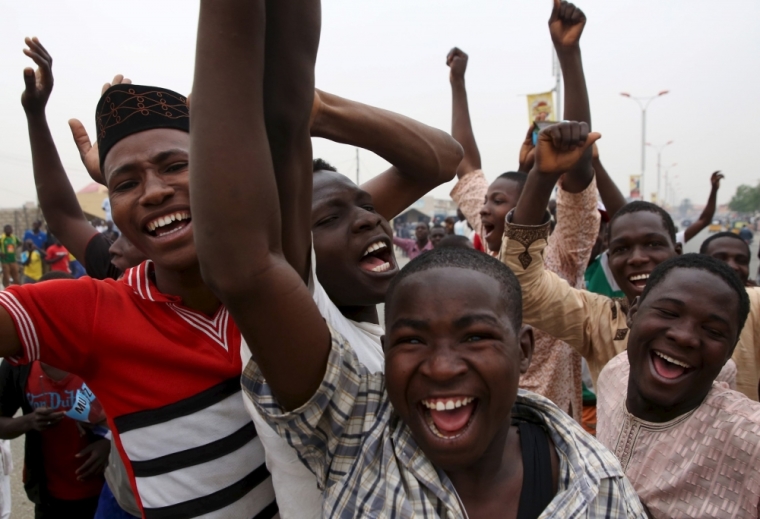 Reuters noted that Buhari won 15.4 million votes to Jonathan's 13.3 million, which was enough to declare him the winner on Tuesday.
The president-elect also praised Jonathan for peacefully giving up power.
"President Jonathan was a worthy opponent and I extend the hand of fellowship to him," Buhari said.
"We have proven to the world that we are people who have embraced democracy. We have put one-party state behind us."
When conceding defeat, Jonathan told his supporters: "I promised the country free and fair elections. I have kept my word."
He added: "Nobody's ambition is worth the blood of any Nigerian. The unity, stability and progress of our dear country is more important than anything else."
Akande said that he's not surprised by Buhari's victory, and revealed that Nigerian-Americans have been praying for a peaceful resolution to the elections.
"We want to thank God for making sure that this presidential election has ended in peace. CANAN, and other groups in the U.S., we started praying, we prayed every day in the month of March for peace and for a free and fair election," he told CP.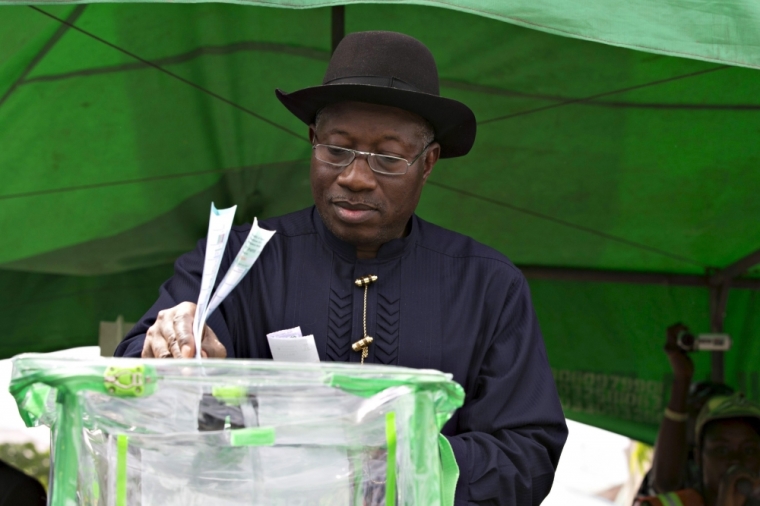 "We want to thank God because what happened yesterday was nothing short of divine," he added. "We can see the hand of God in all that has happened, and CANAN wants to commend all Nigerian Americans and all the groups that prayed."
Unlike Jonathan, a Christian academic who came from Nigeria's South, Buhari is a Muslim who hails from the less-developed North.
Akande said that he does not think Buhari's election victory will pose problems for Christians in Nigeria, who make up roughly half of the population.
"Personally, I don't worry about Mr. Buhari's attitude to faith. He is a committed Muslim, and I will not antagonize him because of that. I believe that Mr. Buhari is not going to antagonize any Nigerian's faith," the CANAN executive director said.
"The Nigerian constitution declares that Nigeria is a secular state."
Akande added that Buhari has also picked as his vice-president Yemi Osinbajo, a Christian pastor and professor of law, a decision he suggested should also help alleviate worries.
He expressed hopes that Buhari will be able to lead Nigeria to defeat and drive out Boko Haram, which has been waging war in the country for over five years, heavily targeting Christians and all those who stand in its way.
"Certainly that is one of the biggest platforms on which Mr. Buhari ran — [with the] perception of a military ruler, as a former general, who has experience in the area of putting down religious fanaticism," he continued.
The pastor said that Buhari should look to bring "to a conclusive end the terror of Boko Haram."
Akande noted that it remains to be seen how Boko Haram will respond to the shift in power in the government, but pointed out that its terror activities have been reduced ever since it attacked and was pushed back by military forces from neighboring countries like Chad and Cameroon.
"What is important to us is that Boko Haram is degraded and ultimately destroyed," Akande said.
He also noted that there has been "tremendous improvement" in the way the international community has been responding to Boko Haram, especially with the organization of the Multi-National Joint Task Force, approved by the African Union.
The task-force, supported by Nigeria, Chad, Niger, Cameroon and Benin, and consisting of 8,700 troops, is aimed at defeating and bringing to a permanent end the operations of the Islamic extremists.