Muslim Mob Torches 80 Christian Homes in Egypt as Punishment for Wanting to Build Church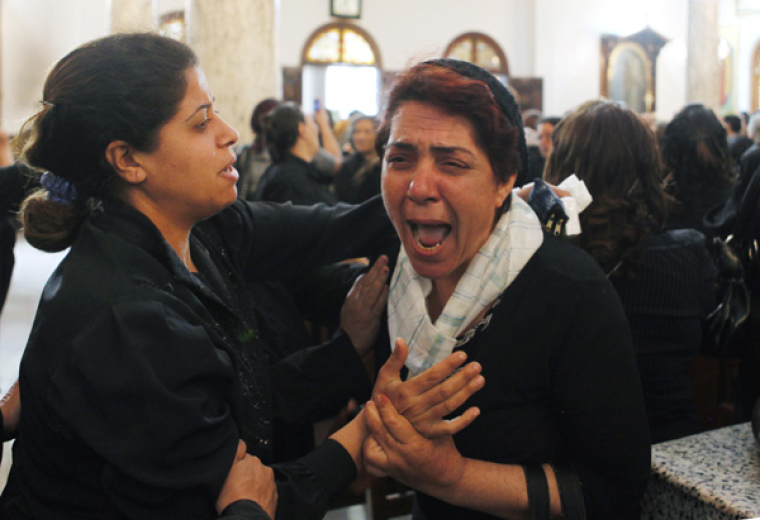 A Muslim mob torched and looted the homes of 80 Christian families in the Al-Beida village in Egypt, looking to punish them for wanting to turn one of the buildings in the village into a church so they can worship.
International Christian Concern, which reports on persecution against Christians around the world, said the violence occurred last Friday.
One witness, Christian resident Mousa Zarif, recalled the events: "On Friday afternoon, following Friday noon prayer, a great deal of fanatic Muslims gathered in the front of the new house of my cousin, Naim Aziz, during its construction because of a rumor spread in the village that this building would be turned into a church."
Zarif added: "They were chanting slogans against us. Among these slogans were. 'By no means shall there be a church here.'"
ICC noted that Christians in the village, a minority of the population as they are elsewhere throughout Egypt, have no churches nearby, and must travel 4 miles to find a place to worship.
The Muslim mob, after finding out about the plans to turn the Christian-owned building into a church, destroyed all constriction materials, and injured Aziz alongside his cousin, Mousa.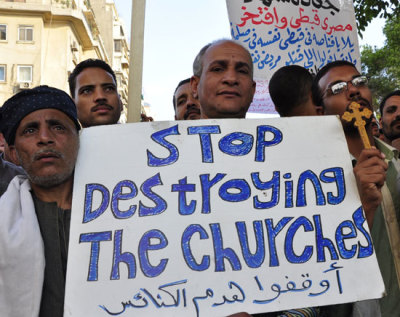 The mob then looted and torched all Christian homes and properties in the surrounding area, causing Christians to flee.
Fr. Karas Naser, the priest of Holy Virgin and the Archangel Michael Coptic Church who came to the village by car, was saved from serious harm by moderate Muslims who stood up to the radicals and got him out of the vehicle.
"We are heartbroken and frustrated for the Christian community in Al-Beida and the terror they have endured. The police and government authorities in Egypt cannot allow these attacks to go unpunished because the victims come from a minority faith," said William Stark, ICC's regional manager for South Asia.
"It is unspeakable that the victims of these attacks were charged with crimes while the perpetrators continue to enjoy total impunity. It continues to show how Christians in Egypt are treated like second class citizens. We call on the Egyptian authorities to ensure that justice is served and that Christian communities like this be protected from further assault in Egypt."
Christians have suffered mob violence on numerous occasions this past year. Just last month, seven Christian homes were torched and ransacked, while a Christian mother was stripped naked and humiliated by Muslims who were angry that her son had an alleged affair with a Muslim woman.
Reports said the Christian mother was dragged out of her home, after which the Muslim mob beat her and stripper her naked on the streets, chanting Allahu Akbar, or "God is great."
Anba Makarios, Minya's top Christian cleric, condemned the lack of police action to help the woman.
"No one did anything and the police took no pre-emptive or security measures in anticipation of the attacks," Makarios said at the time. "We are not living in a jungle or a tribal society. It's incorrect for anyone to declare himself judge, police and ruler."