Husband of Muslim Nanny Who Beheaded 4-Y-O Girl Arrested, Suspected of Radicalizing Wife With Islamic Law
Husband of Muslim Nanny Who Beheaded 4-Y-O Girl Arrested, Suspected of Radicalizing Wife With Islamic Law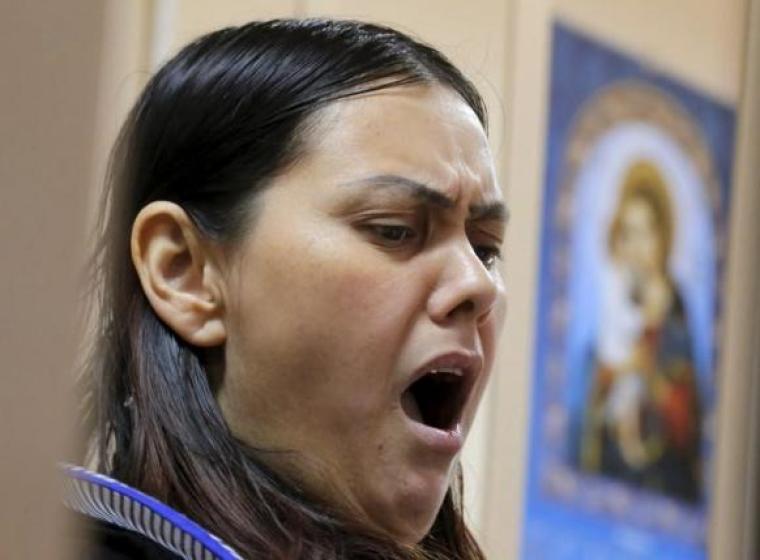 The husband of the Muslim nanny who beheaded a 4-year-old girl in Moscow last month has reportedly been arrested in Tajikistan, and is suspected of radicalizing his wife and teaching her to follow Shariah law.
The couple's eldest son told authorities that 48-year-old Mamur Dzhurakulov married the nanny, Gyulchekhra Bobokulova, in a Shariah ceremony, which sparked a dramatic transformation in her, reported the MailOnline.
Bobokulova admitted last week of beheading Anastasia Meshcheryakova, the 4-year-old girl she was watching over in Moscow, burning the apartment of the parents who had entrusted her with their child, and parading the child's severed head outside a metro station.
The woman, who is under arrest in Moscow and is being evaluated for psychiatric problems, has claimed that Allah "ordered" her to carry out the murder, and has said she wanted to avenge Muslims being killed by Russian airstrikes in Syria.
"I took revenge against those who spilled blood," she told reporters outside of court. "[Vladimir] Putin spilled blood, planes carried out bombings. Why are Muslims being killed? They also want to live."
The Kremlin has dismissed her remarks as "insane," however, pointing out that she likely has mental issues.
In other chilling remarks, the mother of three said she doesn't need her children alive.
"You can kill them, I do not need them. They do not read the Quran," Bobokulova reportedly said.
Her family back home in Uzbekistan have said they do not know why she carried out such a crime, with her father revealing she never even mentioned religion to him.
Clues might lie with her husband, Dzhurakulov, whom she reportedly met in March 2014. Tajik police are expected to question the man about whether he exploited his wife's mental state to encourage her to murder the child.
Rakhmatillo Ashurov, the couple's 19-year-old son, said that his mother greatly changed following the marriage.
"Since that time, I noticed that my mother changed," Ashurov told officials.
"During phone calls she started regularly telling me to pray five times a day, and to live in line with Shariah law as it is an obligation of every Muslim," he added.
Bobokulova previously told reporters she planned to go to Syria but could not afford it, and Ashurov confirmed that his mother tried to make him to come with her.
"She told me that she wanted to do the Hajj and move to Syria because she would be able to wear a hijab, live in line with Shariah law, study Islamic law," the son revealed.
"Once I'd trained in a militant camp, I could become a mujahedin fighter and do jihad. Mamur could go to Syria with us if he was able to," he said, adding that he bluntly refused the offer.