N. Korea Detains S. Korean Pastor for 'Espionage'; Presbyterian Church Clarifies He Was Missionary Helping N. Korean Homeless Children in China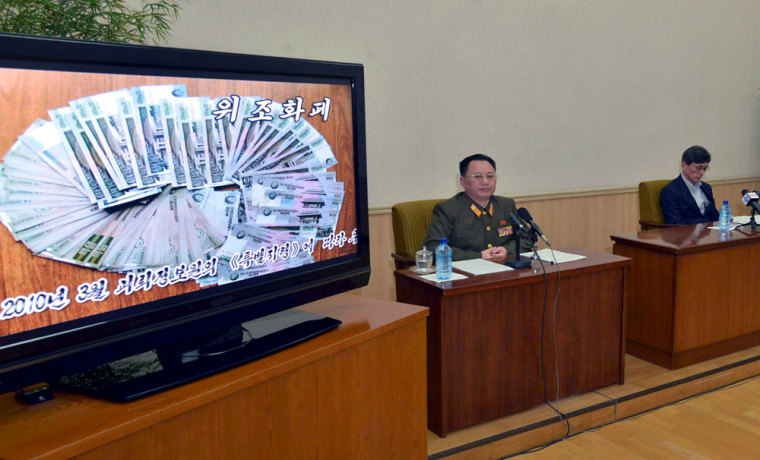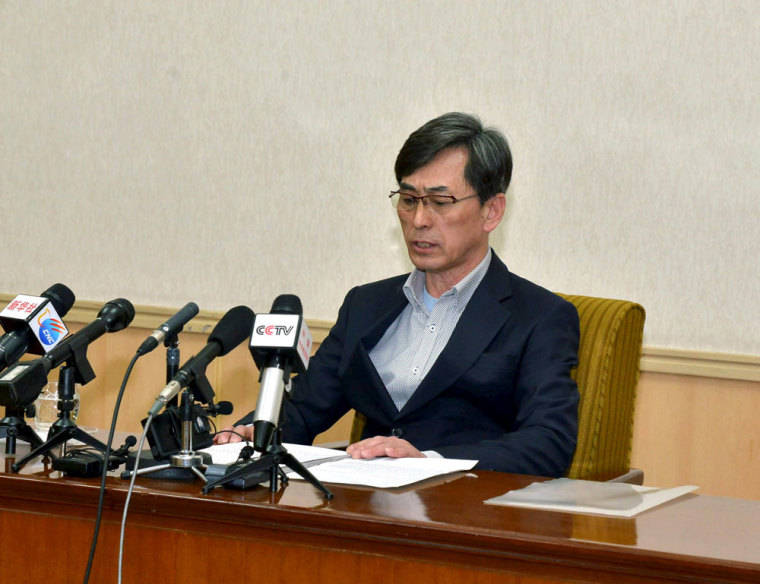 View Photos
One of two South Korean men that were detained late last year by the North Korean government on charges of espionage has been identified as a Presbyterian pastor who has dedicated much of the last 13 years to missionary work benefiting North Korean defectors in China.
After a North Korean state news agency announced last week that the country was holding two South Korean men accused of espionage, the General Assembly of Presbyterian Churches in Korea, a Seoul-based Protestant association, identified Kim Kuk Gi last Friday as one of their own registered pastors and demanded that he be released.
"He was carrying out missionary works for North Korean defectors in [the Chinese port city of] Dandong," a representative from the Presbyterian assembly told Voice of America News. "He bought noodle makers and tofu machines to send to the North, as well as sewing machines."
The other South Korean detainee has been identified as Choe Chun Gil. South Korean authorities tried to deliver a written request for the two men to be released, however, North Korean officials refused to accept the request.
The North Korean official media agency, Korean Central News Agency, reported that both detainees were taken into custody because they have been accused of working for Seoul's National Intelligence Service in Dandong on "smear campaign" against the Democratic People's Republic of Korea.
"They zealously took part in the anti-DPRK smear campaign of the U.S. imperialists and the puppet group of traitors to isolate and blockade the DPRK in [the] international arena by labeling it 'a country printing counterfeit notes' and 'sponsor of terrorism' while pulling it over its human rights issue," KCNA reported.
In an interview with the Seoul-based news agency, The Chosunilbo, A GAPCK spokesman detested North Korea's claim that Kim was involved in espionage and stated that he was originally sent to Dandong in 2003 strictly for missionary purposes.
"Kim operated a shelter for North Korean defectors and preached but had nothing to do with espionage," the spokesman asserted.
In a statement that was reported by Christianity Daily, GAPCK provided further detail on who Kim's ministry in Dandong was helping and contended that North Korea has clearly violated international human rights laws by detaining the pastor against his will.
"Kim Kuk Gi was sent as a missionary… to Dandong in China in 2003, and since then, he has been operating a 'shelter for refugees,' and has been taking care of refugees, Kotjebi (North Korean homeless children) and Korean immigrants living in China," the GAPCK stated. "In treating Kim in this way, North Korea is directly violating international customs as well as the basic worth of human rights of people."
"Please join us in prayer for Pastor Kim's safe return," the GAPCK statement added.
Christianity Daily further reported that a Chinese source revealed that Kim was contacted by North Korean authorities around December 2014 and was invited to come into the North Korean Capital of Pyongyang.
The North Korean government similarly invited Canadian Presbyterian megachurch pastor, Rev. Hyeon Soo Lim, to come to Pyongyang on January 31. After receiving the invitation, the pastor went missing and it was confirmed in early March that he was and still is being detained by North Korean authorities.
In October 2013, North Korea jailed another South Korean missionary, Kim Jeong Wook, who was also charged with espionage.
For the 13th consecutive year, North Korea tops Open Doors USA's annual World Watch List of countries with the worst treatment of Christians, topping countries like Iraq, Syria and Nigeria where militant groups barbarically behead and torture Christians because of their faith.
"The god-like worship of the leader, Kim Jong-Un, and his predecessors leaves little room for any other religions and Christians face unimaginable pressure in every sphere of life," Open Doors noted in its 2015 World Watch List. "Anyone discovered engaging in unauthorized religious activity is subject to arrest, arbitrary detention, disappearance, torture and/or execution. Those Christians who attempt to return to North Korea from China are sentenced to life in prison or executed."
The World Watch List estimates that nearly 50,000 to 70,000 Christians are imprisoned in labor camps in North Korea, while many other North Korean Christians are forced to flee to China due to lack of food.