Naghmeh Abedini Unsure If Marriage With Pastor Saeed Will Be Restored, but Is Praying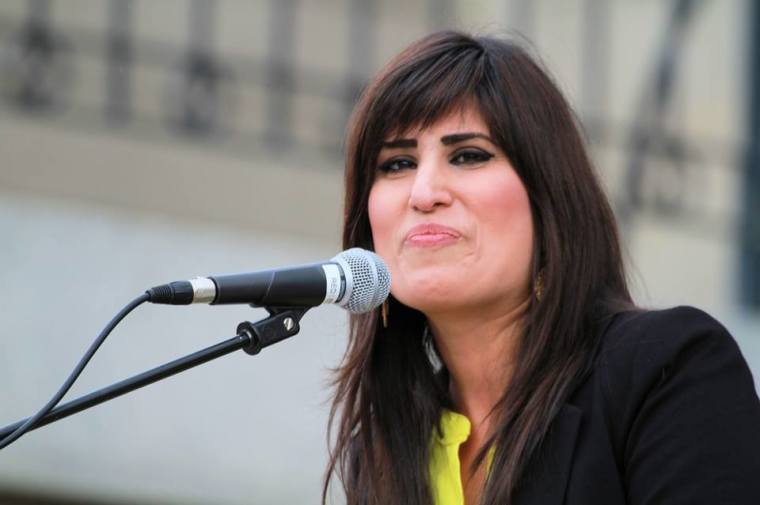 Naghmeh Abedini, the wife of former hostage and Iranian-American Pastor Saeed Abedini, reveals that while prospects for restoration in her marriage do not look good, she continues to pray and have hope.
"Some of you have asked updates on our family. I don't have any more update than the last one I provided in March. I love Saeed and our family and am praying for healing and restoration. Things do not look promising right now, but I have not given up in praying," Naghmeh wrote on Monday in a Facebook post about Mother's Day.
In the March update that she refers to, the mother of two claims Saeed is refusing to join her in getting marriage counseling for the abuse she alleges went on during their marriage.
"At this point Saeed has not been willing to join me in getting counseling on the abuse which has been a big part of our life together. Once the abuse has been addressed, then that will open the way for us to get marriage counseling on the more common marital issues," Naghmeh said.
She repeated that she loves her husband "more than I have ever loved any human being in my life," but said she had to stand up and ask for the abuse to be addressed.
"This is the most loving thing I can do for my husband and children at this time. My love and passion in fighting for Saeed's freedom has not changed, but it has taken a different form on my knees," she added at the time.
Naghmeh campaigned for Saeed's freedom throughout the pastor's three and a half years imprisonment in Iran for his Christian faith, and joined other families whose loved ones were being held hostage by Iran in testifying before Congress and the U.N.
Saeed was released from an Iranian prison in January and returned home to his family in Boise, Idaho. But shortly after Naghmeh filed a domestic relations case against him.
While the details of the alleged abuse have not been made known, Saeed has denied what his wife has said about him to the media and in Facebook posts online.
At the end of January, Saeed wrote that "much of what I have read in Naghmeh's posts and subsequent media reports is not true. But I believe we should work on our relationship in private and not on social media or other media."
He added that he will always be grateful for the efforts Naghmeh carried out to see him released, and said he will also continue praying for their marriage.
"Naghmeh has been a hero to me and suffered enormously as a result of being 7,000 miles away from me and being a single parent to our two precious children while traveling and leading a crusade on my behalf. I will always love her for her sacrifice," Saeed told the Idaho Statesman at the time.