Naked Man Claiming to Be Jesus Arrested as Suspect in Georgia Church Arson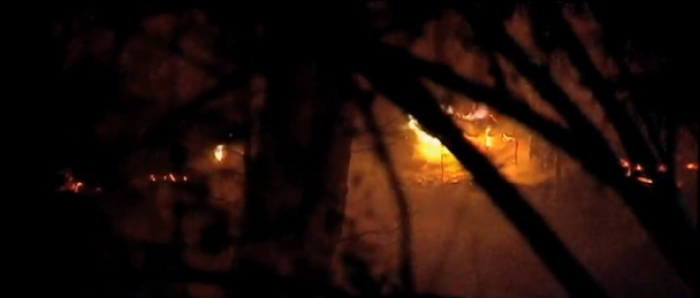 A 24-year-old man suspected of setting fire to a Roswell, Georgia, church was arrested this week and was naked when police picked him up.
Epiphany Byzantine Catholic Church located on Old Alabama Road burned down around 2 a.m. on Sunday. The suspect, Juan Carlos Ramirez, was naked and arrested nearby for disorderly conduct. He had been charged with arson as a result of a police investigation and a subsequent confession, according to a WSBTV report.
Police also said Ramirez was "running around naked" and saying he was Jesus or knows him.
Parts of the church building, along with the woods surrounding it, were burning when the firefighters arrived at the scene. The church's pastor, the Rev. Philip Scott, was asleep in a nearby building when the fire started. Its flames were spotted by a passerby who called 911. The pastor commented on the damage done.
"My reaction is one of shock of course and sorry because our church building is really a pride and joy to us," he said.
However, he shared plans for the church repair.
"We're going to start construction on the repairs tomorrow morning so we're getting right back into it. Hopefully have Christmas in there," the pastor continued.
The Orthodox Church leaders next door to Epiphany Byzantine will allow the congregation to use their building until Epiphany is repaired.
The pastor built the church entirely by hand in 1980 and it's the only one of its kind in North America as it's a so-called Carpathian architecture from Eastern Europe. It serves nearly 150 families.
Members of the church spent the day salvaging what they could and cleaning up the debris. One wall of the sanctuary is gone and a number or other things were damaged in the altar area. The pew cushions are saturated with soot and water.