Natalie Grant: Another Person Cannot Complete You, Only God Can; Talks 'It Takes a Church'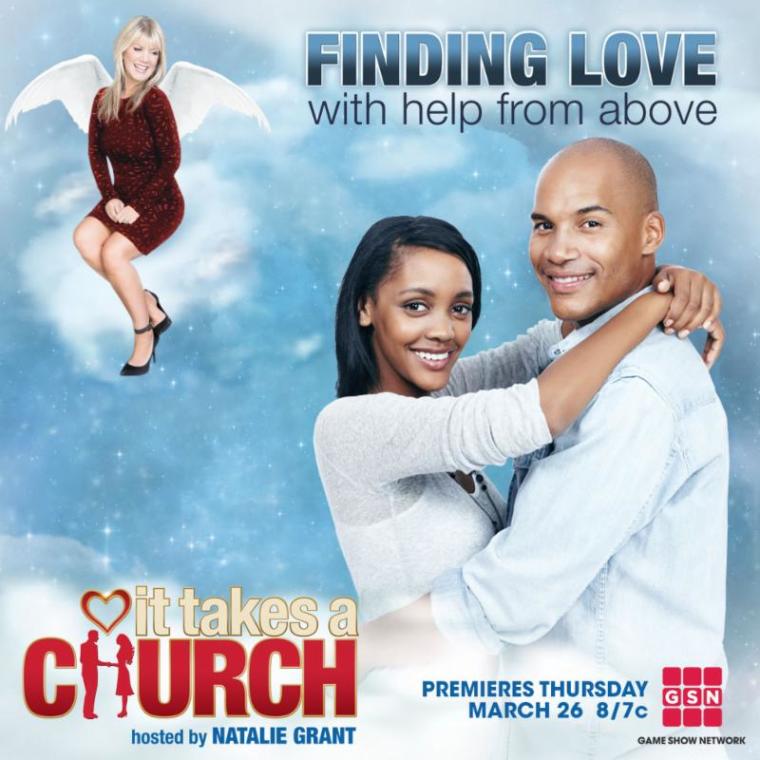 Natalie Grant is back on the Game Show Network with season two of "It Takes A Church" today, and this time, the singer is offering sage advice to singles both on and off the television series.
The "Held" singer made her debut as the host of "It Takes A Church" last year, and the Christian dating show has encouraged dozens of congregants to find love. Undoubtedly playing a key role in the success of the show, Grant revealed her practice of giving advice to "singles" on "It Takes A Church" while speaking to The Christian Post.
First, Grant explained the utmost importance of finding an identity in Christ as opposed to looking to a spouse to meet that need. Taking time for yourself is "being selfish in the right sense of the word," according to the six-time Dove Award-winner.
"Another person cannot complete you," Grant added. "I think that's a puzzle piece only God can do, and when you can see it through that lens, then a lot of those unmet expectations - you don't even face them because you're not expecting them from your spouse."
Then, imparting the secret to her own 15-year marriage to producer Bernie Herms, Grant advised singles to seek a "God-centered perspective" and love themselves before searching for a partner.
"I think one thing that is super important, that I think the church doesn't do a good job of actually, is teaching people to love themselves," the Grammy-nominated singer explained to CP. "That to me, in order to love someone else, you have to accept who you are, and the only way to actually ever be able to love yourself is to find your identity in Christ. That's the only way - I don't mean it in a selfish view, but from a God-centered perspective. Discovering who you are in Christ, [finding] that without him – nothing, with him – everything."
Meanwhile, "It Takes A Church" follows Christian pastors from across the U.S. as they match up single parishioners from their congregations who are looking for love. The television series gives Christians the chance to find love inside their own churches, and this season, Grant expects even greater success.
"There is still one couple together from season one, and I think we are going to have a much better track record with season two," she said. "Several are still together but it's still so new."
Season two of "It Takes A Church" premieres on March 26 on GSN at 8 p.m. E.T.