National Adoption Month: John Kerry Calls for More Intercountry Adoptions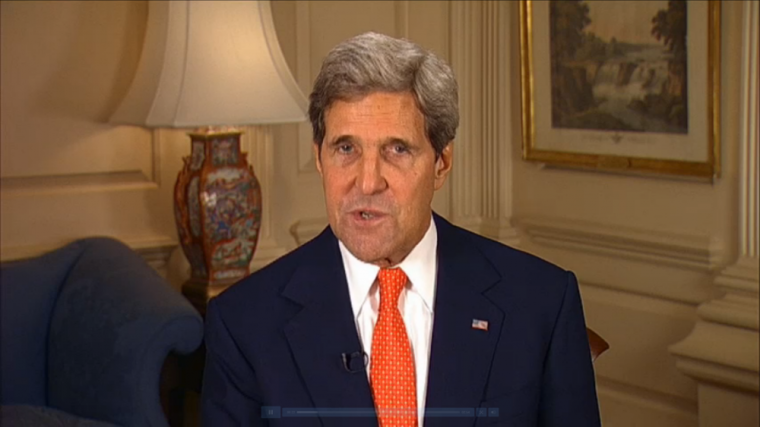 Secretary of State John Kerry spoke about his adopted niece and called for more intercountry adoptions of orphans around the world in a Friday video message. He did not address, though, some of the criticisms of the State Department for its role in the decline in intercountry adoptions.
"Every child needs and deserves to grow up, safe and sound, in a loving home," he said, "but sometimes that's not the kind of environment a child's biological parents can provide."
Kerry spoke about his own niece, "one of the most extraordinary young women I've ever known," who his sister adopted from China.
"From the day she came into our family, she has filled our lives with love and joy," Kerry explained.
Intercountry adoption is an important tool for taking care of children, Kerry added, when parents or relatives are not available.
When he was a U.S. senator, Kerry recalled, he was part of the Congressional Coalition on Adoption, led by Sen. Mary Landrieu (D-La.).
He also praised the Hague Adoption Convention. Some advocates of intercountry adoption, though, argue the Hague Adoption Convention went too far in setting unreasonable standards for developing nations. Some of these nations shut down all intercountry adoptions after signing the Hague Adoption Convention.
The number of intercountry adoptions has declined dramatically since the Hague Adoption Convention went into effect. Some adoption advocates have also faulted the State Department, in part, for the decline in intercountry adoptions.
While Kerry mentioned Landrieu in his remarks, he did not mention the intercountry adoption legislation she is currently sponsoring — the Children in Families First Act, or CHIFF. That bill would move some of the authority over intercountry adoptions from the State Department to Citizenship and Immigration Services.
You can watch Kerry's remarks below: