New York Knicks and Joakim Noah Are in a Stalemate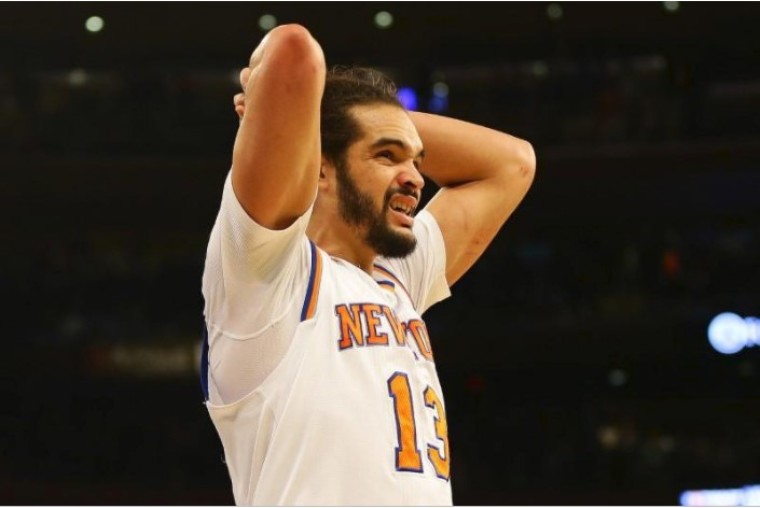 The New York Knicks need a little more time until they can give up center Joakim Noah.
According to multiple sources, the stalemate between the two parties can last up to Sept. 1.
The deadline for waived players to be eligible for playoff rosters this season has passed, along with the 33-year-old player's chance to play ball this spring.
Noah has averaged 4.6 points per game in his past two years in New York, and his relationship with head coach Jeff Hornacek has also gone cold in the past year. He has been in exile from the team for at least a month, and is not even traveling with the Knicks anymore. He is sure to leave the New York team sometime soon. The only question now is when.
Right now, it is still disadvantageous for the Knicks to let the player go. He is reportedly unwilling to give up enough of his $72 million contract in a buyout to make his freedom worth it for the Knicks.
If the New York team could just wait a few more months, they would have better options for the exiled player. The Knicks could wait until summer to get his money off the books entirely. The more possible option, however, is that they would waive him via the stretch provision come Sept. 1.
Why is it the magic date? By Sept. 1, Noah will have just one more remaining year on his deal after the current season. This changes the calculation for the Knicks, who will be able to save at least $12 million more in cap space in the summer of 2019.
With Noah out of the league for now, Luke Kornet and Lance Thomas have been playing more significant roles for the team. As of the moment, there is no chance for Noah to get back on court, as it looks like there is no mending up his relationship with Hornacek.