NBC Cancels 'A.D. The Bible Continues,' but Series May Re-Launch on OTT Channel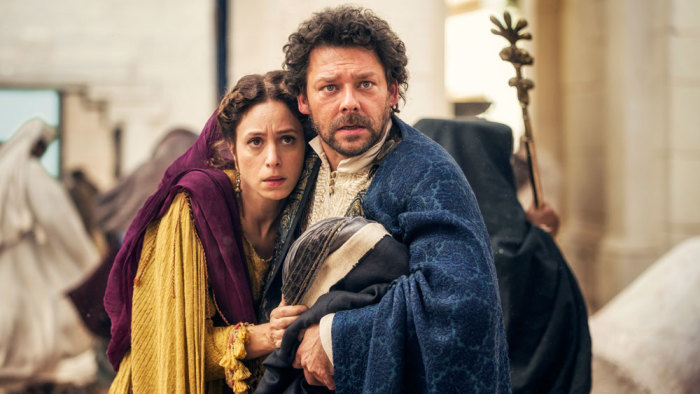 NBC has announced that "A.D. The Bible Continues," a program based on the book of Acts from the husband-and-wife producers of Roma Downey and Mark Burnett, has been canceled after its first season.
"The numbers were too soft for a renewal on NBC," reported Cynthia Littleton, managing editor at Variety, last Friday.
"But now that the 'A.D.' moniker is established with a devoted cadre of viewers, Burnett and Downey see it as a perfect tentpole for the launch of the OTT channel they have been working on since partnering with MGM to form United Artists Media Group last fall."
A follow-up series to the hit program "The Bible," NBC's "A.D. The Bible Continues" began with the crucifixion and resurrection of Jesus and focused on the struggles of the early Church.
Drawing from the book of Acts and debuting Easter Sunday, the season finale occurred on June 21, ending with the conversion of Cornelius and the arrival of a statue of Caligula at the Temple.
Initially, the ratings for the biblically-themed series were strong, according to Rick Kissell of Variety in a story published in April.
"NBC scored on Easter Sunday with the premiere of 'A.D. The Bible Continues,' which was the night's top-rated program even if it wasn't as strong as the 2013 version of 'The Bible,'" wrote Kissell.
"The 12-episode 'A.D.' series is a followup to the 2013 miniseries 'The Bible,' which averaged a 3.3 rating in adults 18-49 and drew a whopping 13.1 million viewers — one of the largest audiences ever for a cable program."
As months past, however, the audience decreased rapidly, with the June finale garnering approximately 3.56 million viewers, a sharp decline from the 9.5 million viewers for the debut episode.
"A.D. The Bible Continues" was not the only program given the ax by NBC after one season. The political suspense drama "American Odyssey" was also canceled.
"The ratings just weren't there (neither were the critics), with the season one finale pulling in 2.22 million viewers and a 0.4 rating in the 18-49 demographic," reported Tim Surette of tv.com.
"It is my professional opinion that those numbers stink. This may very well be the first time you've heard of this show, even."