Netflix to Debut Christian Org.'s Film on Sexual Exploitation in Millennial Hookup Culture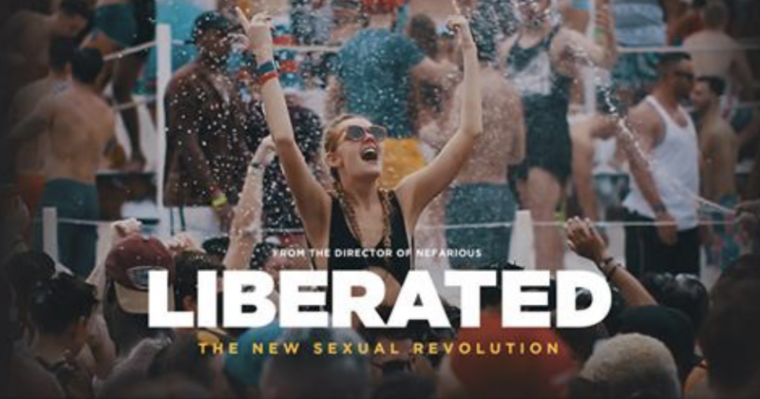 A documentary film exposing the alarming sexual exploitation many millennials subject themselves to in the American hookup culture will debut on Netflix Thursday. 
Created by the Christian nonprofit Exodus Cry, the film, "Liberated: The New Sexual Revolution," tackles the "normalization" of sexual exploitation seen during college spring break in Panama City Beach, Florida, and the impact the porn industry is having on millennials. 
"The recent #MeToo revelations have drawn our attention to an insidious and historically unseen underbelly of our culture — rampant sexual harassment and violation. But why does this epidemic exist? With college spring break as the backdrop, Liberated boldly explores the cultural underpinnings that shape our conceptions of gender and sexuality. We feel that this is a critical part of the conversation about ending sexual violence," said director Benjamin Nolot to The Christian Post.
Brooke Axtel, a writer, speaker, and sexual abuse survivor advocate who's an ambassador for the film, added: "Liberated is a powerful film that not only exposes the realities of hookup culture and roots of sexual violence, it points to the possibility of freedom. Freedom for connection and authentic self-expression. All the compelling stories in the film illuminate this truth: it is time for a new sexual revolution."
Nolot said he wants the film to spread awareness among millennials and hopefully bring about a transformation. Nolot and Exodus Cry have a strong biblical worldview, but they don't preach in the film.
"We believe 'Liberated' will spark a national conversation about toxic sexual norms in our society, particularly among college students," the filmmakers say on their Facebook page.
The film's main goal is to reveal the dangers of a society where sex sells, where women are expected to conform to an idealized sexual image, and where men are socialized to use women for sex.
"Our goal in starting the project was to film many aspects of the sexual culture today, and we actually did," he told OC Weekly. "We also shot footage discussing slut shaming, bikini baristas and the porn industry. We got back and came across all this footage of girls being groped and felt like, 'We need to go back.' It felt like this was the story we needed to tell."
The ministry's website goes into more detail and explains that the film is not for everyone because of its graphic nature, but they believe the issue must be addressed.
"We reached the conclusion that we will never be able to stop the sexual exploitation of women and children if we don't shift the pornographic culture that fuels it," the ministry adds.
Exodus Cry is described on its website as an "international nonprofit organization committed to abolishing sex trafficking and the commercial sex industry, while assisting and empowering its victims."
The organization sprung out of International House of Prayer in Kansas City and along with various ministry focuses they also make films. Their first movie, "Nefarious," was a documentary about human trafficking.
For more information on "Liberated," click here.
Follow Jeannie Law on Twitter:
@jlawcp