Netflix, Facebook Launch Masturbation Game to Promote 'Big Mouth' Puberty Cartoon Series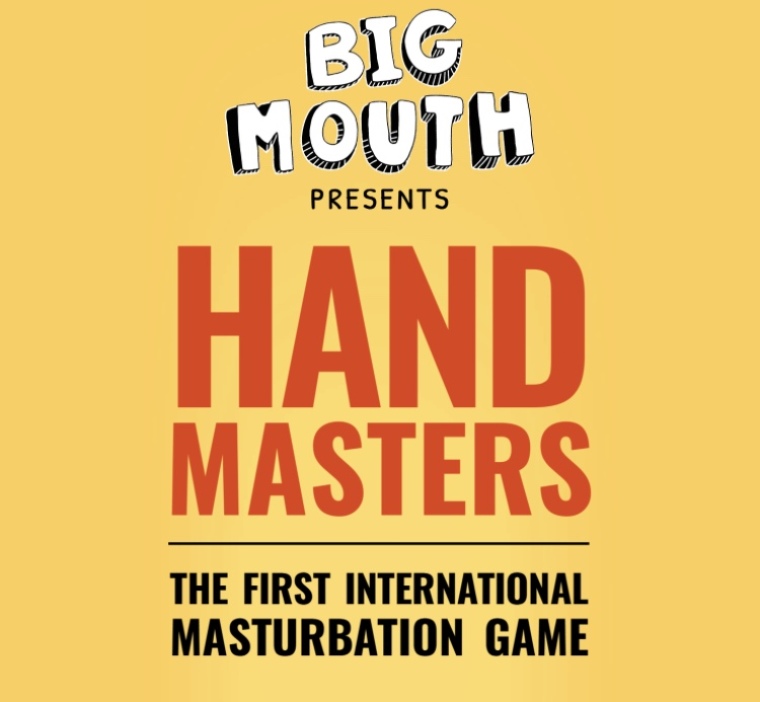 WARNING: Editor's Note: The following article contains descriptions of a crude, sexual nature. 
A new Facebook game sponsored by Netflix is encouraging masturbation for children, a child advocacy organization is warning parents. 
To promote its puberty-focused original cartoon series "Big Mouth," the streaming media giant launched this month a new Facebook mobile game called "Hand Masters."
The game claims to be the "first international masturbation game." The object of the game is simple: shake a smartphone vigorously in a manner that emulates male masturbation for 20 seconds. The faster the phone is shaken, the higher the score.
In a tweet promoting the game, @BigMouth stated that "it's time to play with yourself."
Upon launching the game, users will be asked to "generate your d--- name." In order to do that, users must play a virtual slot machine that will generate a combination of three-word nicknames such as "Principal Enormous Manhood," "The Hungry Banana," "The Jumbo Pepper," or "Great Precious Sausage."
Some users with a low score in the game will be told things at the end such as "you're jerking off at a sixth grade level." A user that finishes with a higher score will be told "You're all right but you can't go all night."
The game also includes "sex ed tips" that include things like "Put your tongue underneath her tongue," and "If you hump, you can't dump."
The Parents Television Council, which regularly urges media content providers and advertisers to be more family friendly, believes the game represents a "new low" for Netflix in its "sexualization of children."
"This is something that a lot of kids are going to experiment with as they become more aware of their bodies." PTC Program Director Melissa Henson told The Christian Post on Tuesday.
"Kids are going to be experimenting and I guess a certain amount of that is normal and to be expected, but I don't think it's something that is healthy or constructive for kids to be given this message in this way or encouraging this kind of behavior. It is crude, debasing and demeaning. There is a whole litany of adjectives you could apply to this. I don't think anybody would say that this is healthy or developmentally appropriate for a teenager or junior high school aged kid or prepubescent-aged kid."
Although the game asks users before they can play if they are at least 16 years old, a user can simply claim that they are 16 in order to play.
"They use a video clip to promote this game in particular where there is this big hairy [hormone] monster that is supposed to represent boys libido perhaps or meant to represent puberty as something that is scary and unfamiliar that is coaching this young boy on how to masturbate," Henson added. "It is very disturbing the way it is done. They are encouraging adults to view these kids as sexual objects or they are encouraging kids to imitate the behavior that they are seeing in the cartoon. Either scenario is very concerning."
The "Big Mouth" series debuted last year and is centered around a group of sixth graders who are all having to deal with the new realities of their changing bodies. The show is rated TV-MA, promotes Planned Parenthood, and includes various lewd scenes and crude language.
"This is a show that we have been monitoring for over a year since we first learned about it because we had some very serious concerns about the content on this show and that it's animated and therefore very likely to appeal to young viewers," Henson said.
Henson said part of the problem with the series is that it's "not clear about who the intended audience is."
"It is rated TV-MA, which would indicate that it's for adult audiences only. It's a show that deals with puberty and adolescence. I don't know many adults that are all that interested in reliving that experience and the fact that it's an animated format," Henson said. "The humor in this is really very juvenile. This is junior high school, locker-room level humor. I just don't see too many adults being interested in the content just by the fact that it's TV-MA."
"Either you have a situation where they're deliberately marketing very adult content to very young kids, or you have a situation where they are intending adult audiences to watch this show where they're sexualizing very young kids in a very disturbing way, which is worse," she added.
Henson is concerned that there aren't adequate parental controls in place for families that have Netflix's streaming service. Although parents can set a parental control pin, Henson says that most parents aren't aware of that function and that many pins can be cracked by "persistent" kids.
"There are a lot of people who get a lot of value from Netflix," she said. "It's inexpensive and there are some great family-friendly programing options available. But in order to get the good from that service, you are also inviting a whole lot of negatives into your home. It's important for parents to be aware of those negatives."