Neurosurgeon Ben Carson Not Sorry for Prayer Breakfast Speech; Would Run for President?
Slammed by detractors for going "rogue" in delivering a politically incorrect speech criticizing government policies at the National Prayer Breakfast with President Barack Obama in earshot last Thursday, renowned neurosurgeon Dr. Benjamin Carson says he won't apologize for speaking the truth. And although it's not his intention, won't rule out a presidential run either.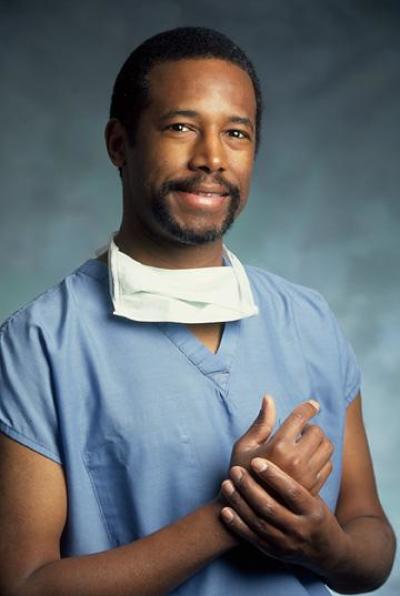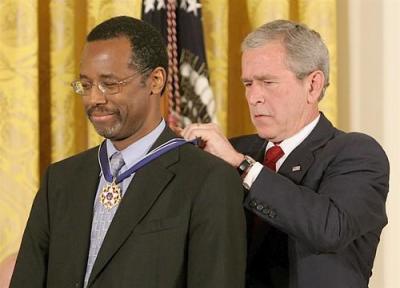 A video of his remarks at the Breakfast continues to get rave reviews on YouTube and other social media for his "logical" and "common sense" ideas on issues like healthcare, education and taxation. Before discussing these issues however, Carson warned the audience that he wouldn't be politically correct in his remarks.
"I'm very, very compassionate and I am not ever out to offend anyone but pc (political correctness) is dangerous. Because you see this country, one of the founding principles was freedom of thought and freedom of expression and it muffles people. It puts a muzzle on them and at the same time, keeps people from discussing important issues while the fabric of this society is being changed," said the Gifted Hands and America the Beautiful  author at the Breakfast. "…We cannot fall for that trick and what we need to do is start talking about things; talking about things that are important; things that were important in the development of our nation," he added.
In a Fox News op-ed on Tuesday, America's most widely syndicated newspaper columnist Cal Thomas said Carson should apologize for ambushing the president in his speech.
"His remarks were inappropriate for the occasion. It would have been just as inappropriate had he praised the president's policies. The president had a right to expect a different message about another Kingdom," said Thomas in the op-ed. "Organizers for this event tell speakers ahead of time to steer clear of politics, but Carson apparently "went rogue" on them. I'm told organizers were astonished and disapproving of the critical parts of Carson's keynote address," added Thomas.
Shortly after she saw the video of Carson's speech, another political pundit Kirsten Powers tweeted: "Just seeing the footage of Ben Carson at National Prayer Bfast on The Five. That was incredibly rude to the president."
In a recent interview with Fox News' Sean Hannity however, Carson shot back with the same poise with which he delivered his remarks at the National Prayer Breakfast in Washington.
"Well, first of all, I should say these are my own views, they don't represent the university that I am employed by, but you know, It really didn't matter who I was sitting in front of," said the director of Pediatric Neurosurgery at Johns Hopkins University to Hannity. "I always pray before I give a speech and I asked God to give me the right things to say and I think that it's very rare these days for people to speak the truth. Everybody wants to go along to get along and in the meantime the fabric of our nation is being destroyed," he added.
Carson's remarks at the Washington D.C. event drew kudos from the audience and everyday Americans, many of whom have encouraged the 2008 Presidential Medal of Freedom recipient to run for president. Hannity pitched the question to Carson during his interview and he said only if God asked him would he do it.
"Would you ever run for president sir?" asked Hannity.
"If the Lord grabbed me by the collar and made me do it, I would. It's not my intention," replied Carson.
"I wouldn't wish that on you but I think I would vote for you in a heartbeat," responded Hannity
"I have so many e-mails from people saying that, I could probably finance my campaign if each one gave me a nickel," said Carson.