New CBS Show 'God Friended Me' Draws 10 Million Viewers in Debut Episode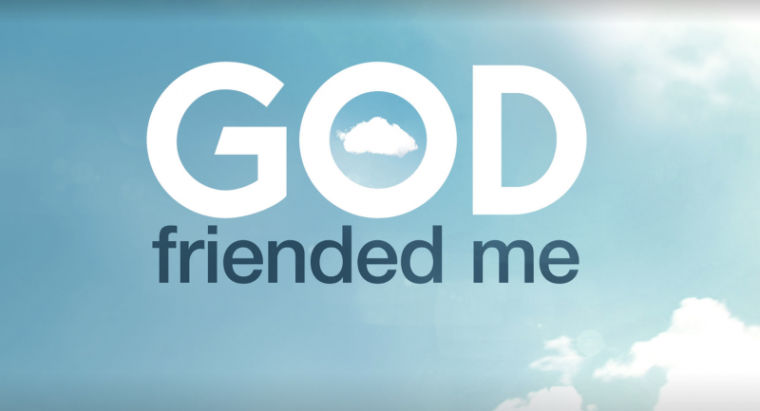 CBS' new TV show "God Friended Me" was warmly received for its debut episode on Sunday, drawing 10.45 million viewers.
"God Friended Me," which tells the story of an atheist who receives a friend request from God, is currently at a 1.4 rating between adults 18-49 with 10.45 million viewers, according to Deadline. It's faring well compared to "Wisdom of the Crowd" (1.4 and 8.8 million viewers) which had its debut in the same time slot last year.
Veteran show "60 Minutes" is currently at a 2.6 rating and 13.7 million viewers for its season premiere, which shows that "God Friended Me" is holding its own for now. NBC's "Sunday Night Football" might have interfered with the viewers so CBS might see the numbers increase the second week.
According to the series' synopsis, "Miles is an outspoken atheist who, ironically, receives a friend request on social media from God. When he accepts it, Miles is led to Cara Bloom ⏤ an online journalist who also receives a friend request from the 'God Account.' This experience transforms Miles and Cara into agents of change in the lives of those around him. Deep down, though, Miles is still convinced that the whole thing is an elaborate hoax. Until he can actually prove that, Miles is content with playing along and changing as many lives as he can."
Miles' father, a pastor, tries to convince his son to return to his Christian faith and stop pushing atheism on his radio program, which he says is leading people to have no hope in life.
The cast of the new CBS show says the series explores all sides of faith and science as the plot follows the young atheist whose beliefs begin to be challenged after he receives a friend request from God.
In a Christian Post premiered clip posted last month, the cast of the series shared what they believe viewers will get from watching the show.
"Is there or is there not a God? That conversation is part of what this whole show is all about," actor Joe Morton ("Scandal," "Justice League"), who plays the show's pastor, explains in the feature clip.
The new drama airs on Sundays at 8:30 p.m. EST. Lead actor Brandon Micheal Hall ("The Mayor," "Search Party") believes it touches "on a subject" that he considers very "sacred."
Supporting actor Suraj Sharma ("Homeland," "Life of Pi") says the show "crisscrosses conversations about belief, faith, God and science.
Directed by Marcos Siega, "God Friended Me" was written by Steven Lilien and Bryan Wynbrandt.
For more information on the comical new series, visit the sitcom's website here.