New 'Christian Swingers' Dating Site Offers Faithful Couples Chance to 'Hookup'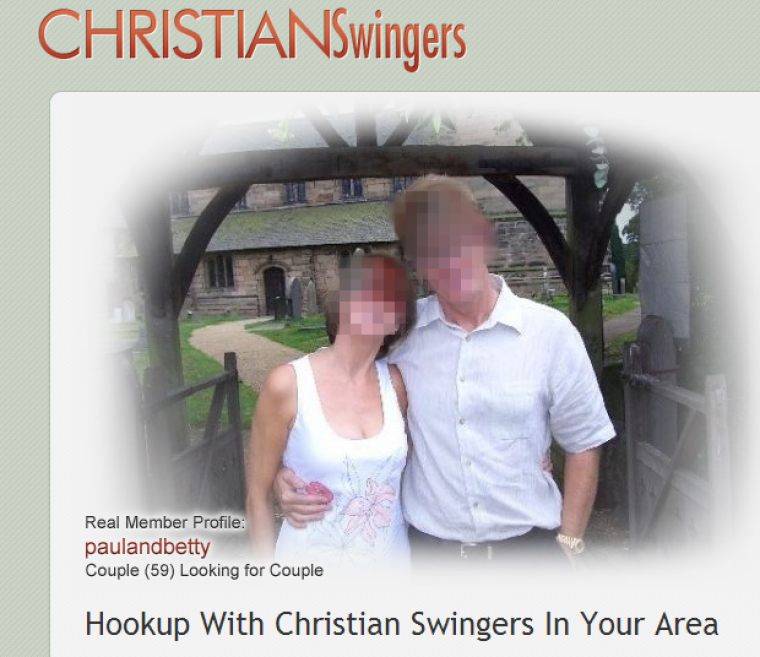 A new dating website called CHRISTIANSwingers is sending ripples throughout the Christian community for offering "faithful couples" the opportunity to "hookup" with each other. One mental health professional warns the practice will lead to nothing but "pain."
The oxymoronic website brazenly declares that it was "designed to cater to the needs of those like you: devout Christian couples who still want to have an active love life and share it with another, in good faith!"
Before it details its mission, however, the website attempts to make a connection with visitors by justifying the lifestyle.
"For Christian Swingers things are not easy – often other religious people judge you, out of ignorance or envy, telling you that your lifestyle and love practices are wrong," begins the opening paragraph of the pitch.
"But the Bible teaches us 'Judge not lest ye be judged' and there's that verse about the first stone… but if you're keen on keeping your privacy, well – yours, and don't want your friends, coworkers, other PTA members or just about anyone else to know that you don't have a problem with faith and enjoying free love with other couples, this site can help you!" it boasts.
"Skip the swingers' club and meetings where you can be seen and avoid bad reputation – your personal life is something shared between you and our partner; other couples willing to join you are probably having the same problems. Visiting this site might change your life for the better," it adds.
But Louise Nielsen, a licensed Christian counselor and mental health professional of At The Crossroads Inc., dismissed the proposal as not only indecent but unbiblical and dangerous.
"Having been to seminary as well as being trained as a licensed mental health counselor, and as a Christian, it is unbiblical, it is sinful," Nielsen told The Christian Post on Thursday.
"God doesn't stop loving anyone, but it is not a behavior that is in anyway appropriate for Christians or for anyone else. It's just not. I feel sad for the people who are involved in it. I have never seen it result in anything but pain in a marriage," she noted. "It is not something that can be endorsed in a Christian context at all."
On a Facebook page promoting the concept of Christian swingers, some Christians are also airing their disapproval of the practice.
"Whoa to you sons and daughters of Satan.....many will stand before the Lord and say Lord Lord, did we not do this and that in your name.........thou shalt burn in the fires of eternity....No adulterer and no Liar will enter the Kingdom of God," wrote Peter Clarke on the page.