New '.Church' Domain Names Get Off To a Good Start, Growing in Popularity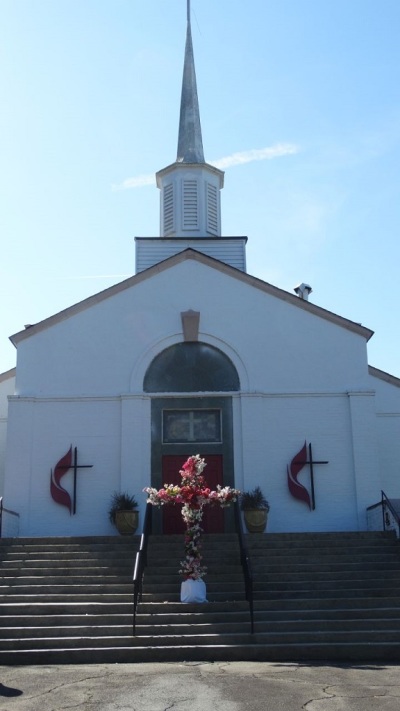 Congregations across the United States are adopting new domain names using '.church' made available last week for Internet addresses and early indicators show that they are increasing in popularity, according to experts.
One congregation that has opted to embrace the new option is Brookhaven United Methodist Church of Brookhaven, Georgia.
Wesley Sanders, pastor at Brookhaven United Methodist, told The Christian Post that his church purchased '.church' for its URL this month once it became available.
"I saw this as an opportunity to take advantage of important geographic branding opportunities domains that immediately and easily identify my church with the Brookhaven and greater Atlanta area have long been taken," said Sanders.
"I had been planning on doing a redesign of our church's website for a while, and the release of the new dot church domain names gave me a good opportunity to implement a new online presence."
Sanders also told CP that he hoped the new domain name will "signify to visitors that we are a modern church that is embracing new technology."
"Churches absolutely must have a strong online presence," he said. "Visitors don't just show up on Sunday morning anymore; they first look at the church's web site or Facebook page, and they often want to listen or watch sermons to get a feel for the church."
He continued, "Churches need to constantly keep up with design trends so that visitors will not get the idea that the church is five or 10 years behind in their embrace of technology. This includes making sure the web page is easily navigable from mobile devices as well."
Over the past year, dozens of new generic top-level domains, or gTLDs, have been introduced online for prospective websites.
Hover.com reported that as of Monday, '.church' has moved to the number eight spot of its Top 20 gTLD list.
"For the past month or so, we've had a lot of requests from people eager to get their hands on a '.church' TLD," reported Michael Keshen of Hover.com. "People wasted no time grabbing their domains when the TLD finally launched last week, pushing it all the way up to No. 8 for its debut on this week's charts."
In front of the '.church' domain were, in order of highest to lowest, .com, .org, .net, .link, .co, .me, and at No. 7 is .info.
"Obviously the number of churches using '.church' domain names right now pales in comparison to the number of churches worldwide that have websites," wrote Elliot Silver of domaininvesting.com.
"It will be interesting to compare the number of dot church websites today to the number in a year to see if the extension is a success or not."