New Evidence Using Carbon Dating Contradicts the Bible, Israeli Archeologists Claim
A set of Israeli archeologists have claimed that despite the mention of camels in the first book of the Bible, Genesis, the animals were not domesticated in Israel until the 9th century B.C.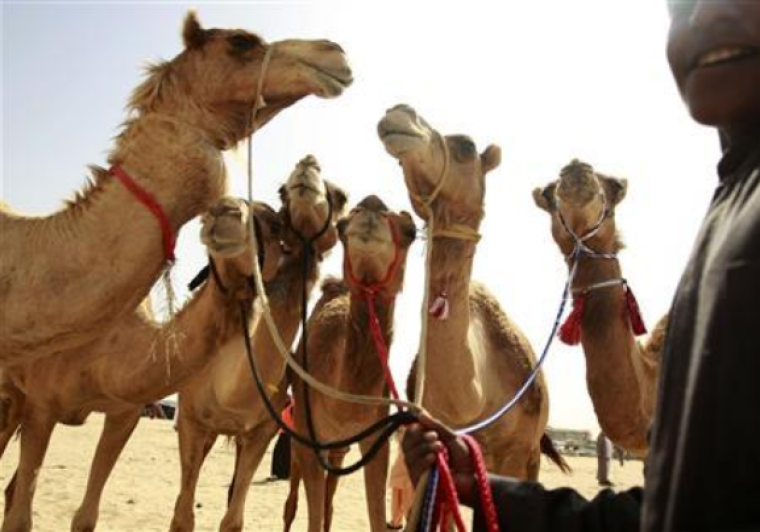 According to a university statement, "In addition to challenging the Bible's historicity, this anachronism is direct proof that the text was compiled well after the events it describes."
The Old Testament contains myriad mentions of camels as domesticated beasts, starting in Genesis' accounts of Abraham, Jacob and Joseph, which have traditionally been placed between 2000 and 1500 B.C.
Scholars who assume that Moses authored the first five books of the Bible have claimed that the book was written 1446 and 1406 B.C.
However, Tel Aviv University archeologists now claim that radiocarbon dating taken from camel bones suggests that humans did not began using the animals as pack animals until at least the 800's B.C and not during the 1100's B.C. as had been originally suggested.
"The introduction of the camel to our region was a very important economic and social development," Dr. Erez Ben-Yosef said in a statement, who performed the research project with his colleague Dr. Lidar Sapir-Hen, at Tel Aviv University's Department of Archaeology and Near Eastern Cultures. "By analyzing archaeological evidence from the copper production sites of the Aravah Valley, we were able to estimate the date of this event in terms of decades rather than centuries."
As the archeologists began excavating camel bones in what is now modern day Israel, they realized that they were "almost exclusively [finding bones] in archaeological layers dating from the last third of the 10th century BC or later," centuries after the life of Abraham and decades after the reigns of Saul, David and Solomon.
While Ben-Yosef and Sapir-Hen located camel bones that predated the 10th century, they believe that those belonged to wild animals from the Neolithic period or earlier.
The archeologists said that the introduction of domesticated animals into the area ushered in dramatic changes to the local copper mining operation. While many of the sites were closed down, archeological evidence suggests that those who remained centralized their labor forces and brought it more advanced technology—changes for which Ben-Yosef and Sapir-Hen suggested that the Egyptian empire may have responsible.
Existing archeological claims have suggested that Arabian Peninsula began using camels as "pack animals sometime towards the end of the 2nd millennium BC."