New Year's Eve in NYC: 5 Best Places to Watch the Spectacular Fireworks Display
New Year's Eve has almost arrived and for those in New York City, the momentous occasion offers something special to look forward to -- the spectacular fireworks display.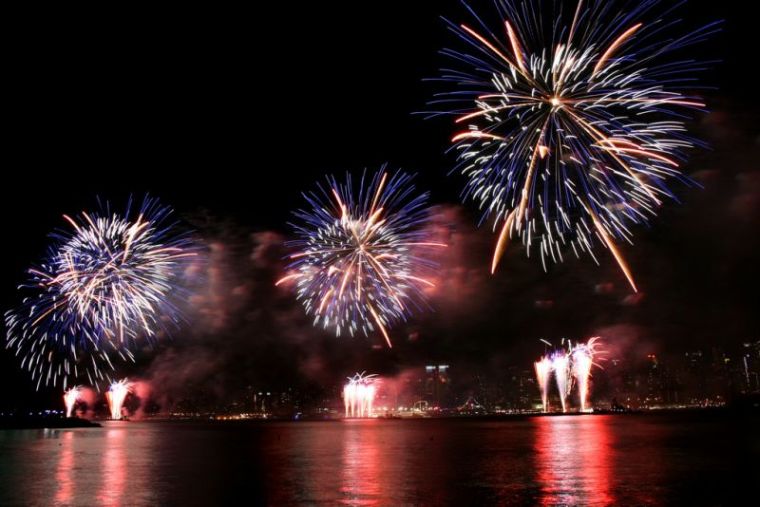 Watching the ball drop at Times Square while being rained upon by confetti, once regarded as themost memorable things to do in NYC on New Year's Eve, has now been declared as one of the worst ways to herald in the New Year.
If visiting Times Square was on your list for ringing in 2016, you can do much better. Here are five places in NYC to get mesmerized by the spectacular display of New Year's Eve fireworks as 2016 draws to an end.
Luna Park
Luna Park in Coney Island will be hosting its 3rd Annual New Year's Eve Celebration and it promises to be a heady event. An evening of live entertainment, free rides, parachute jumps, and endless food options starting at 6 p.m. will culminate with the attendees watching the fireworks from the waterfront.
Prospect Park
The festivities will begin around 11 p.m. at the the flagship park of Brooklyn, NYC. Revelers will be treated to free hot cocoa and live music before the fireworks are set off on Long Meadow at midnight. The best vantage points to view the pyrotechnic display are at Grand Army Plaza, inside the park on West Drive and along Prospect Park West between Grand Army Plaza and 9th Street. Prospect Park is the ideal destination for those who prefer low-key celebrations over grandiose parties.
New York Harbor
There are multiple parties held every year on yachts and boats docked at the New York Harbor. Starting with live music, drinks, and ample food options, these parties end with the attendees being taken far out to sea before midnight. Those on board are treated to a stunning view of the Manhattan skyline as it is illuminated by the New Year's Eve fireworks.
NYRR Midnight Run
Taking part in the Midnight Run hosted by the New York Road Runners (NYRR) is the best way to ring in the New Year if you embrace an active lifestyle. Celebrations begin in Central Park around 10 p.m. with music, dancing, and, of course, a countdown. At the stroke of midnight, the assembled group will take off on a 4 mile run as the fireworks light up the sky to signal the start of 2017.
Brooklyn Bridge Walk
Another subdued option for spending New Year's Eve is the Brooklyn Bridge Walk that begins at 10:30 p.m. It takes participants through the World Trade Center and City Hall Park before reaching the iconic bridge. At the stroke of midnight, everyone on the bridge is treated to a memorable sight as the fireworks set off from Central Park, Brooklyn, Staten Island, and New Jersey as well as the Empire State Building light show.