New York High School Lifts Ban on Students' Christian Club Amid Threat of Legal Action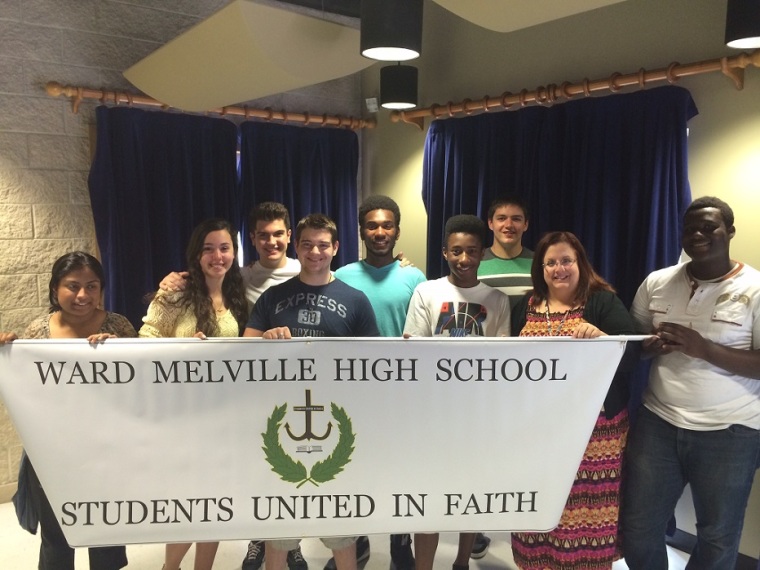 A New York high school has lifted its ban on a Christian student organization after first rejecting the students' request for renewal.
Ward Melville High School of East Setauket decided late last week to renew the group Students United in Faith after receiving a letter from the Liberty Institute, a conservative law firm.
Last year, administrators at the school denied SUIF recognition under the charge that the student organization lacked sufficient numbers of interested persons to garner recognition.
"We are hoping that the school doesn't make this an annual tradition of violating the Equal Access Act," said Hiram Sasser, Liberty Institute's director of strategic litigation, in a statement to The Christian Post.

"Congress can pass laws and the courts can issue opinions, but if great Americans like John Raney and Jeremy Johnson don't take a bold stand for freedom, we will all lose our liberty."
Students wanted to start a SUIF chapter at the Long Island-area high school last year, but their request was denied.
The students, including Raney and Johnson, received legal help from the Liberty Institute and volunteer attorneys from McDermott, Will, & Emery.
As a result the SUIF was allowed to gain recognition from the school. However, earlier this year Ward Melville High School decided to deny renewal of their recognition.
The decision prompted a letter to the school district from the volunteer attorneys demanding that they respect the rights of the students involved in SUIF.
Jeremy Dys, senior counsel with the Liberty Institute, told CP in an earlier interview that he took issue with the school's reasoning.
"They have responded alleging that they require student clubs to have more than a certain number — conveniently a few more than Student United in Faith have in their club. The problem is that the Constitution protects minority student groups," Dys said.
"There's no magic number that activates the First Amendment. Christian student groups cannot be kept off campus by school officials simply because they are in the minority,"he added.

However, some have come to the defense of the high school, noting that SUIF was not being treated any differently than other student groups.
"Students United in Faith isn't the only club that was cut from Ward Melville this year," wrote Erika Riley, managing editor at the Ward Melville student newspaper Kaleidoscope.
"Other cuts made include the frisbee club, Zumba club, Friendship Circle, Model Congress, Lift Up Long Island, and martial arts club, which are all not running this year."