New York Store Owner, Mufid Elfgeeh, Allegedly Funded ISIS, Plotted to Kill US Troops; Expert Says He Was 'Lone Wolf'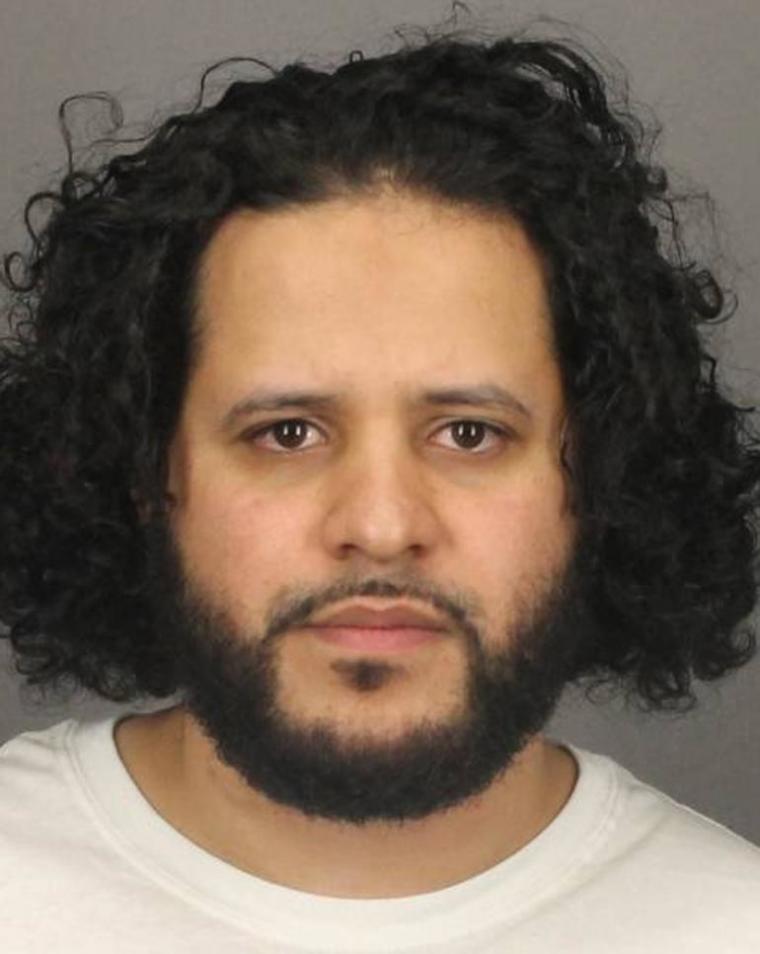 Mufid A. Elfgeeh, a 30-year-old man who owns a food store in upstate New York, has been arrested and charged with funding Islamic terrorist group ISIS, attempting to send jihadists to fight with them in Syria and even plotted to gun down U.S. troops, according to Federal authorities.
The Democrat & Chronicle reports that Elfgeeh is the nephew of Abad Elfgeeh, an ice-cream shop owner who was arrested in Brooklyn in 2003, after being accused of being deeply involved in a terrorism network.
Authorities alleged that Abad Elfgeeh funneled millions of dollars to his homeland of Yemen and had links to Osama Bin Laden. In the end, however, he was only convicted of illegally funneling more than $22 million overseas. He is now locked up at the federal prison in Loretto, Pennsylvania, where he is serving a 15-year sentence.
A CNN report said Mufid Elfgeeh was arrested on May 31 but the case against him wasn't made clear until Tuesday. Citing an indictment, CNN noted that Elfgeeh is facing three counts of trying "to provide material support to a foreign terrorist organization (namely, ISIS)". He is also charged with one count of attempting to kill officers and employees of the United States, two counts of having an unregistered firearm silencer and one count of possessing guns or silencers "in furtherance of a crime of violence."
Mark Hosken, the public defender representing Elfgeeh said his client will plead not guilty when he appears in court on Thursday morning.
"... It's like (Americans) go to Afghanistan killing everybody," Mufid Elfgeeh allegedly told an FBI informant in a conversation secretly recorded in December according to the Democrat & Chronicle. "It's like they went to Yemen now killing everybody. Doesn't make no difference."
He also allegedly shared his views on Twitter according to CNN.
"Al Qaeda said it loud and clear: we are fighting the American invasion and their hegemony over the earth and the people," he reportedly wrote. He noted in another tweet that ISIS "will one day rule the world with the will of Allah." He even encouraged financial support for ISIS in one tweet.
Mufid Elfgeeh however wanted to do more and set plans in motion to act on his views. FBI informants charged that he actively began recruiting people to join ISIS; even spending $600 to help a Yemeni man he believe wanted to join ISIS get a passport.
The Democrat & Chronicle, which reported on Elfgeeh's arrest in June, cited court papers in which an informant promised to get Elgeeh a 9 mm handgun and silencer to kill American troops and Shi'ite Muslims living in the area for $600.
Peter Ahearn, a private security expert who previously headed the FBI's western New York regional office then worked as Senior Advisor with the Office of the Director of National Intelligence told the Democrat & Chronicle, said that he believes Elgeeh was perhaps a dangerous "lone wolf".
"My guess is ... you're dealing with a lone wolf," he said. "They're just as dangerous as somebody getting directions from somebody overseas — probably more dangerous because they're working on their own."
The charges, however, have surprised many people in Rochester, New York, where Mufid Elfgeeh operated a wings and pizza business called Mojoe's, on South Plymouth Avenue and the North Clinton market.
"Nobody ever knew him," Shakeel Cheema, who heads the Muslim Business Association of Rochester told the Democrat & Chronicle. "He was one of those individuals that maybe his loneliness, or whatever his intentions, was keeping to himself."
Khalid Sulieman, an immigrant from Sudan, said he talked to Elfgeeh several times and never sensed any "ideological fervor".
"He never speaks to me about anything like that," Sulieman told the Democrat & Chronicle.
"I'm Muslim too…Islam is not like that. ... This is my home, too, and I'm glad to be here," he said.
Elfgeeh is now in federal custody and faces up to 65 years in prison if he is convicted of all the charges, according to CNN.
Attorney General Eric Holder said his office plans to be aggressive in tackling ISIS.
"We will remain aggressive in identifying and disrupting those who seek to provide support to ISIL and other terrorist groups that are bent on inflicting harm upon Americans," Holder said in the CNN report. "... We are focused on breaking up these activities on the front end, before supporters of ISIL can make good on plans to travel to the region or recruit sympathizers to this cause."