Christian NFL Player Don Carey Says Muslims Need a Reformation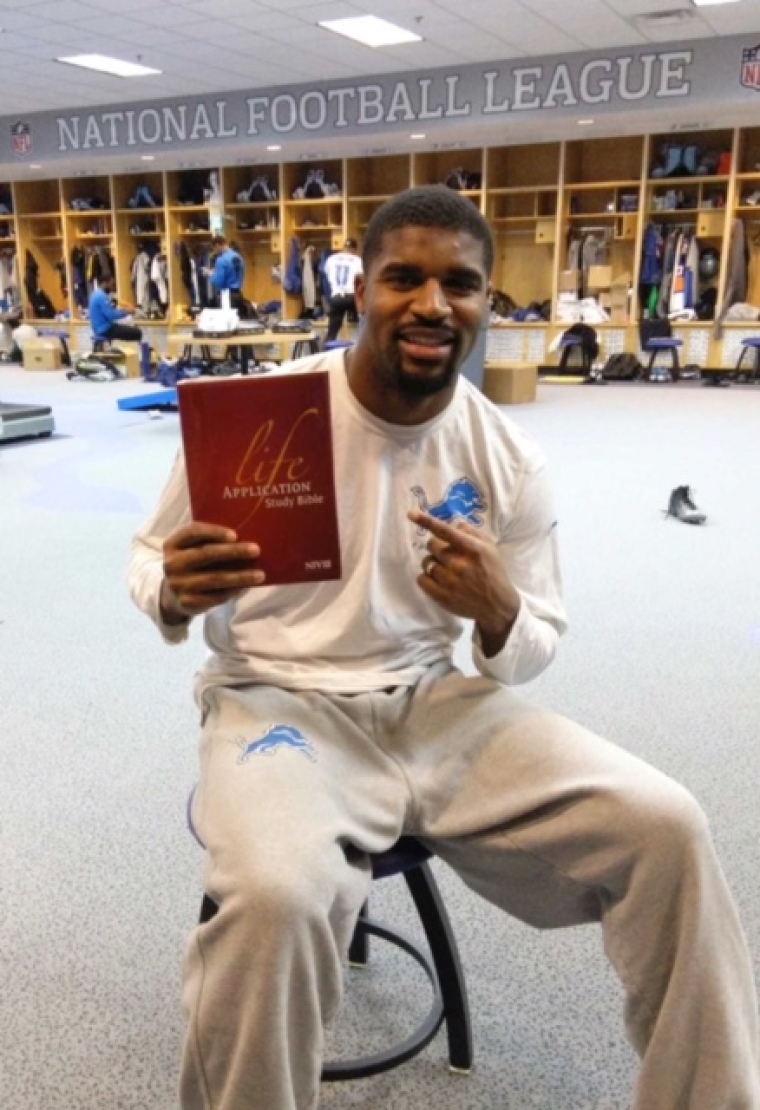 Detroit Lions defensive back Don Carey, a Christian, argued Muslims need a reformation much like Christians prior to the Protestant Reformation.
While much of the country has been debating if Republican presidential hopeful Donald Trump was wrong to suggest Muslims should not be allowed to enter the country in light of recent terror attacks felt around the world, Carey, 28, took to his column in the Detroit Free Press to compare the centuries past Protestant Reformation with one that could take place with Islam today.
"In the 16th Century, in the midst of the tyrannical rule of the European religious establishment, bold Christian thinkers such as Martin Luther, John Calvin and a host of others had the audacity to stand up and challenge papal authority and the self-proclaimed Catholic church's ability to define Christian beliefs, traditions and practices," Carey wrote in his column. 
"The key idea of this reformation was a call to return the church to a belief that the Bible, not religion or tradition, should be the sole source of spiritual authority. Even though there was much backlash, spanning several decades, the Protestant Reformation returned Christianity to its pure origins of Sola Scriptura (Bible Alone), Solo Christo (Christ alone), Sola Fide (Faith alone) and Soli Deo Gloria (God's glory alone)."
In the midst of terrorist threats taking place around the world, Carey is suggesting that Muslims can have a hand in their own religious reformation.
"Just as the stage was set for Christianity in the 16th Century, it seems like the stage is now set for Muslims to boldly stand up against religious organizations such as ISIS, Hamas, Boko Haram, Al-Qaeda and many others who are claiming that their expression of Islam is that which is the true expression of Islam," he wrote. "Many Muslims have. Even more should. If Islam is a peaceful religion, then those within the faith ultimately have to be the ones to stand up and define what true Islam is."
Aside from being an NFL player and columnist the defensive back is a ministry leader.
Last year, Carey spoke to The Christian Post about his faith and how important it was to be an NFL player that proclaims his Christianity.
"Some people, I used to be one of them, have this notion that Christianity is a religion of poor, weak-minded, lazy individuals, when in reality this not the case. NFL players are some of the hardest working, most driven, wealthy and famous people in the country," Carey told CP. "If players who are believers would stand up and be more vocal about their faith, not only would it destroy this notion ... it would also set positive examples for our young men to follow."
Carey added that he understands his status as an NFL player gives him the ability to capture people's attention, and he wants to use the platform to follow Jesus' command to tell all nations about the Gospel.
"Because I'm on this platform I'm able to spread a particular message faster, stronger and further than I could have if I had a typical 9 to 5 job," Carey told CP. "As a believer in Christ, I believe that we're all given a command by Christ to spread His Gospel according to Matthew 28. I am only trying to fulfill that command."