NFL Great Tony Dungy Applauds Ben Watson for Calling Abortion 'Ultimate Form of Racism'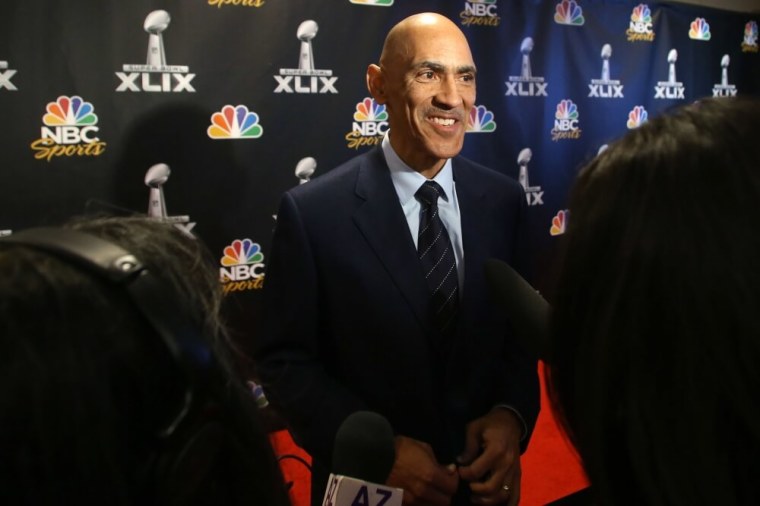 National Football League hall-of-famer Tony Dungy has "applauded" Baltimore Ravens tight end Benjamin Watson, an outspoken Christian, for his widely read comments opposing abortion and Planned Parenthood.
"I applaud my brother @BenjaminSWatson for speaking the truth on a controversial issue. Thank you," Dungy's tweet reads.
Dungy was responding to a tweet posted by pro-life activist group Live Action, which published an article last week summarizing comments that Watson made last summer in an interview with the pro-life Turning Point Pregnancy Resource center.
In the interview, Watson did not hold back in communicating what he thinks of Planned Parenthood, the nation's largest abortion provider which kills over 300,000 unborn babies each year.
In the interview, Watson went into great detail about how race plays a role when it comes to the issue of abortion and pointed out that Planned Parenthood was founded by Margaret Sanger, who is often accused of being a racist and eugenicist.
"I do know that blacks kind of represent a large portion of the abortions, and I do know that honestly the whole idea with Planned Parenthood and Sanger in the past was to exterminate blacks, and it's kind of ironic that it's working," Watson asserted. "We [as minorities] support candidates, and overwhelmingly support the idea of having Planned Parenthood and the like, and yet, that is why she created it."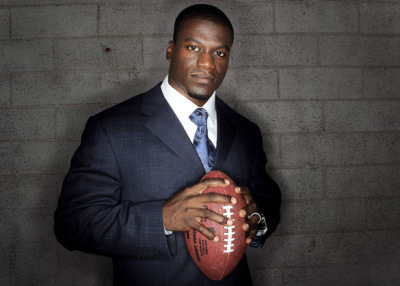 Watson added in the interview that minorities are buying into the idea of abortion "hook, line, and sinker, like it's a great thing."
"It's just amazing to me and abortion saddens me, period. But it seems to be something that is really pushed on minorities and provided to minorities especially as something that they should do," Watson stated. "In the public, it seems to be painted that when minorities get pregnant they need to get abortions, especially when it comes to teen pregnancy."
Live Action posted a tweet with a link to its recent article on Watson's comments. The tweet seems to quote Watson as saying: "Abortion is the leading cause of death among black Americans and the ultimate form of racism." However, it should be noted Watson never said those words in his interview with Turning Point Pregnancy Center.
The comments appear to come from a piece Watson composed with Brian Fisher, the head of the pro-life organization Human Coalition, last year.
Nevertheless, Dungy, who coached the Indianapolis Colts to a Super Bowl victory in 2007 and who is known for his strong Christian faith, retweeted that post on Sunday and thanked Watson.
Watson responded by thanking Dungy for being a "trailblazer" on and off the field.
The exchange between Watson and Dungy drew the ire of Roland Martin, the host of TV One's "News One Now." Martin issued a series of tweets in response that seemingly called out pro-lifers for condemning abortion but supporting policies that he believes hurt the black community.
Martin tweeted: "Try this @TonyDungy @BenjaminSWatson: it's hypocritical for folks to only give a damn about Black children in the womb."
Watson responded: "Yes it is! But is this some sort of veiled accusation or are you speaking in general?"
Dungy also replied to Martin, stating, "I think both of us have said many times that as Christians we don't believe God rules by colors. We are concerned about everyone!"
Martin wrote in another tweet, "I challenge both of you @tonydungy @BenjaminSWatson to challenge those who condemn abortion but support policies that ignore Black kids."
The TV host also tweeted, "The pro-life movement will quickly applaud@BenjaminSWatson's stance. But they won't say a thing about Blacks killed by cops."
Watson responded by stating that the article in question is about abortion and that Martin responds by arguing about "poverty, prenatal care, policing, and policies."
"What are your thoughts on the preborn?" Watson asked.
Martin did not respond to the question.
Earlier this year, Dungy participated in the "Under Our Skin" forum hosted by Watson in Florida that brought former NFL players, coaches and pastors together to discuss the racial issues facing the nation and the role faith can play in healing the divide.
Watson also authored the 2014 book Under Our Skin: Getting Real about Race. Getting Free from the Fears and Frustrations that Divide Us.