QB Teddy Bridgewater Rumored to be Leaving Free Agent Market Soon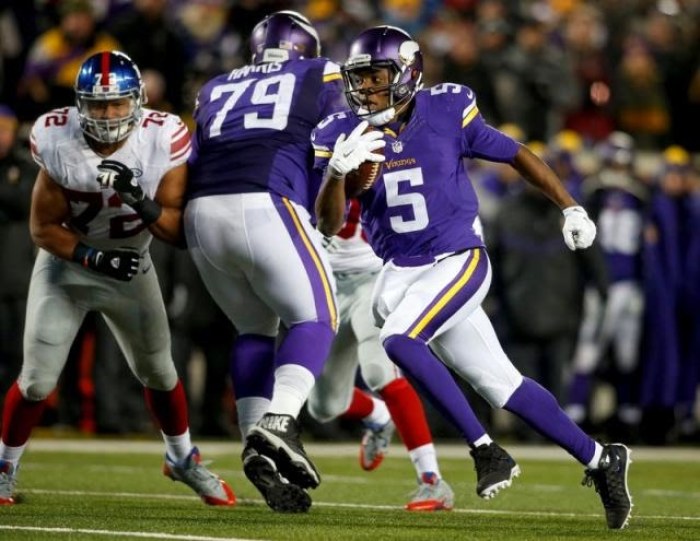 Quarterback Teddy Bridgewater is one of the most interesting free agents on the market this offseason.
At just 25 years of age, Bridgewater can be seen as a player with plenty of potential still left to realize. The fact that he has already enjoyed a reasonable amount of success in his career only offers more hope that he can be a good option under center in years to come.
Of course, the significant injury that took away a year of Bridgewater's career cannot be ignored, and that could be something that scares some teams off.
Bridgewater is not the typical free agent for sure, and there is also a chance that he may not remain on the market for an extended period of time.
Just a few days ago, ESPN NFL insider Adam Schefter reported on Twitter that "at least a handful of teams expressed interest" in adding Bridgewater. On top of that, those teams apparently see Bridgewater as a "potential starting QB."
That was not the only Bridgewater-related rumor to come out recently.
Calvin Watkins of Newsday also reported that there have been rumblings that Bridgewater was seeking either a one or two-year deal in free agency.
If Bridgewater is looking for just a short-term deal, that should then bode well for him signing sooner rather than later.
Many teams may be averse to handing a big contract to a quarterback with a significant injury in his past, but they may be more open to offering shorter deals.
Given that there are already teams interested in signing him, Bridgewater may even have the luxury of picking from several offers.
Bridgewater will have a lot to prove heading into the 2018 season, and there is a good chance that he will indeed be given a shot to do that. He may not be the top quarterback in the market, but he could still grow into one of the better quarterbacks in the NFL.