Nicki Minaj Opens Up About Abortion That's 'Haunted' Her for Years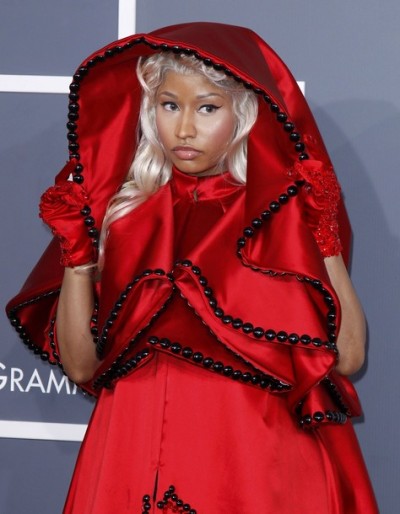 Pop icon Nicki Minaj has opened up about her abortion, which she says has "haunted" her for years.
"I thought I was going to die," Minaj said of becoming pregnant when just a teen. "It was the hardest thing I'd ever gone through. It's haunted me all my life. It'd be contradictory if I said I wasn't pro-choice. I wasn't ready. I didn't have anything to offer a child," she told Rolling Stone magazine.
Minaj, 32, would now have a child that is approximately 16. She seemingly revealed the decision to have an abortion in her song, "Autobiography," in which she referred to herself as "mommy" and followed that up with the song "All Things Go" but finally confirmed the assumption with the Rolling Stone interview.
"My child with Aaron would have been 16 any minute. So in some ways I feel like Caiah is the both of them. It's like he's Caiah's little angel, looking over him," Minaj sings.
The pop icon is the older sister to Micaiah, who is referenced in the song "All Things Go." While the father of her child is not known, it's believed that he was an older man from Queens, New York, who she met while studying at the LaGuardia performing arts school. Minaj has generally been quiet about her past, choosing to protect her privacy. However, she has now said that she wants to open up and share more of her life with fans.
"One of my goals was to give people a glimpse into my personal life, because it's something I've kept very private," Minaj explained. "I struggled with 'Do I express these feelings?' And I decided there's no reason for me to hide. I'm a vulnerable woman, and I'm proud of that."
She plans to reveal more of herself through her work on the latest album, "The Pinkprint." The Rolling Stone issue with Minaj's full interview hits stands on Friday, Jan. 2, 2015.