Nina Dobrev and Ian Somerhalder News: 'Vampire Diaries' Stars Quitting After Season 6?
With Nina Dobrev's upcoming appearance in an episode of "The Originals," rumors are sparking that the "Vampire Diaries" star may be quietly planning her exit from the hit show that made her famous.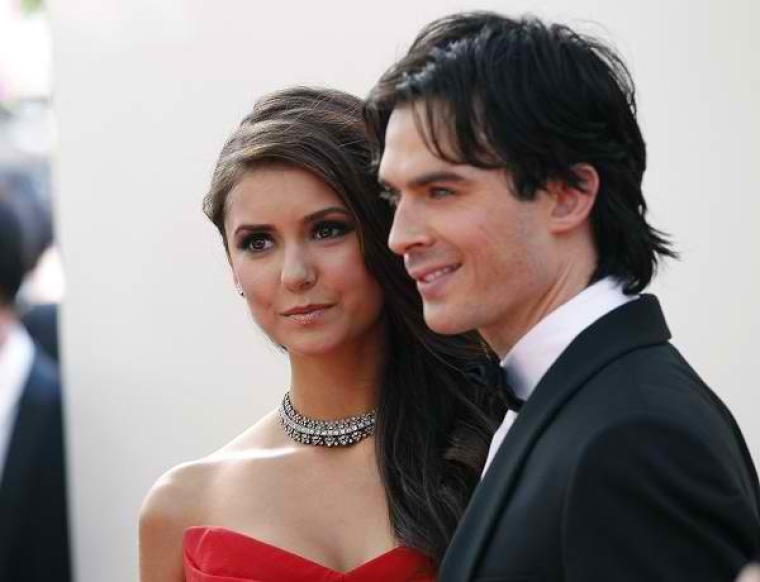 Apparently, the actress was reportedly tired of seeing her ex-boyfriend and co-star Ian Somerhalder on the set of "The Vampire Diaries" as he insists on flaunting his new girlfriend, Nikki Reed of "Twilight' fame. Reed also happens to be a close friend of Dobrev, and it has been previously reported that Dobrev thinks that her friend has done her wrong by going against the "girl code" which says that one should not date a friend's ex-boyfriend, according to Celebrity Dirty Laundry.
Somerhalder has not hidden his affection for his new girlfriend as they have first been spotted on dates in a farmer's market in Los Angeles this summer, followed by appearances at this year's Teen Choice Awards and Comic-Con San Diego.
Recently, the actor posted a picture on Instagram of him and Reed together with their two dogs, which he captioned, "A day with 3 of the most beautiful ladies in the universe. Thank you for giving so much of your life and for being a strong voice for those whom [can't] speak. My hat is off to you. You amaze me. Love, Ian."
On Oct. 10, the couple was spotted at LAX sharing a kiss before departing for Atlanta so that Somerhalder could continue filming for "The Vampire Diaries."
It is reported that many fans of the show have taken to social media to post hateful messages regarding Somerhalder's new girlfriend, and apparently, the actor had enough.
"If you hate Nikki then you must hate me…" he posted on his Instagram account.
Rumors have also spread that this open hatred for Reed coming from the show's fans is making Somerhalder seriously consider leaving the show.
For now, there have been no comments or confirmation about the quitting rumors from Somerhalder or Dobrev.