Nintendo NX Release Date Imminent as New President Confirms Development of Nintendo's Upcoming Gaming Platform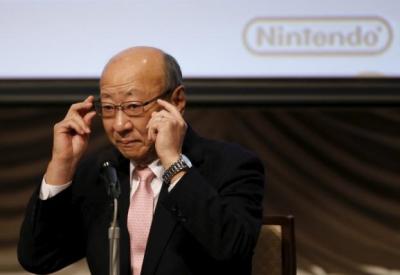 Nintendo's president has confirmed that the company is currently developing its newest gaming platform, the Nintendo NX.
In a message to shareholders and investors, Nintendo President Tatsumi Kimishima shared an update on the upcoming console. He said:
"For our dedicated video game platform business, Nintendo is currently developing a gaming platform code-named 'NX' with a brand-new concept and our unique software-led hardware-software integrated business will continue to constitute the core business for Nintendo."
The company has not shared any details about the Nintendo NX. But according to rumors, it may be "similar to the Xbox One" in terms of raw power. The rumor seems to be in line with what Nintendo video game designer Takashi Tezuka told Bloomberg last week. Tezuka had said that the company "feel[s] quite strongly about creating things that are in sync with the times." Tezuka had been tight-lipped about the console and that was all he told the publication about it.
As for what the console will look like, a recently spotted patent filing might provide a clue. The patent filing features an elliptical game controller with an entirely touch screen face. The console design retains the shoulder buttons, analog sticks, and a speaker but will make use of digital buttons to input text. The patent filing, however, is still in the rumor territory as of the moment.
The rumors also say that Nintendo NX might also make an appearance during the Consumer Electronics Show (CES) next year, although this will be behind closed doors. Whether or not this is true will soon be revealed as the CES 2016 will happen in several days' time.
The NX is part of Nintendo's plan of bringing its IP to a wider audience and is in line with its mission to "put smiles on people's face around the world through products and services." Kimishima also mentioned how the company will enter the smart device gaming business to generate more revenue and profit and "create synergy" with its video game business.
Other initiatives include its new amiibo product, a new membership service called "My Nintendo," a new account system, and new attractions featuring Nintendo characters it plans to put up at theme parks. All these reveal that Nintendo will be more aggressive at expanding its franchise and characters, reports International Business Times India.
Kimishima closes his message by assuring shareholders and investors, as well as Nintendo users, that the company will "adapt to changing times while constantly valuing the spirit of originality."