Nintendo Pledges to Include Gay Marriage in Next Tomodachi Game
Nintendo has caved in to recent pressure from gay activists, who were angered that their new Tomodachi game did not allow same-sex marriages. The company has responded by saying that although they are unable to change the current game, they would introduce gay options and allow same-sex avatars to marry each other in future releases.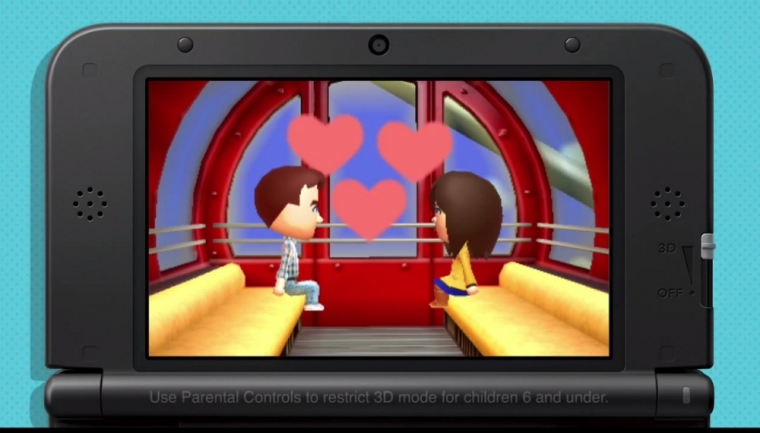 "We pledge that if we create a next installment in the Tomodachi series, we will strive to design a game-play experience from the ground up that is more inclusive, and better represents all players," wrote Nintendo.
Fans angry about the gay marriage exclusion had pushed for mainstream media and TV shows to maintain pressure on Nintendo, and John Oliver in the HBO series "Last Week Tonight" allowed fans to submit a video for the show that displayed various Nintendo characters such as Mario, Toad, Link, Bowser and Yoshi engaging in gay marriage ceremonies and other homosexual activities.
"While this is bittersweet, Bowser has just received death benefits after the death of his longtime partner Donkey Kong," joked Oliver, showing the infamous Mario villian standing over the grave of his alleged fallen lover.
Tomodachi Life will be released for the Nintendo 3DS on June 6. The game is a life simulation and functions as a direct sequel to Tomodachi Collection for the Nintendo DS.
It launched in Japan on April 18 of last year. It will be the first Tomodachi title to be released outside of Japan.
Tomodachi Life takes place on an island inhabited by Miis which players can import from their 3DS or other devices. They can be given their own voice which is spoken in a vocal synthesizer. They can also perform various tasks such as eating, trying on different outfits, and doing leisurely activities.