Nissan Juke e-Power Concept Release Date, Specs News: Hybrid Crossover Slated for Tokyo Auto Show This Fall
Nissan Juke e-Power Concept Release Date, Specs News: Hybrid Crossover Slated for Tokyo Auto Show This Fall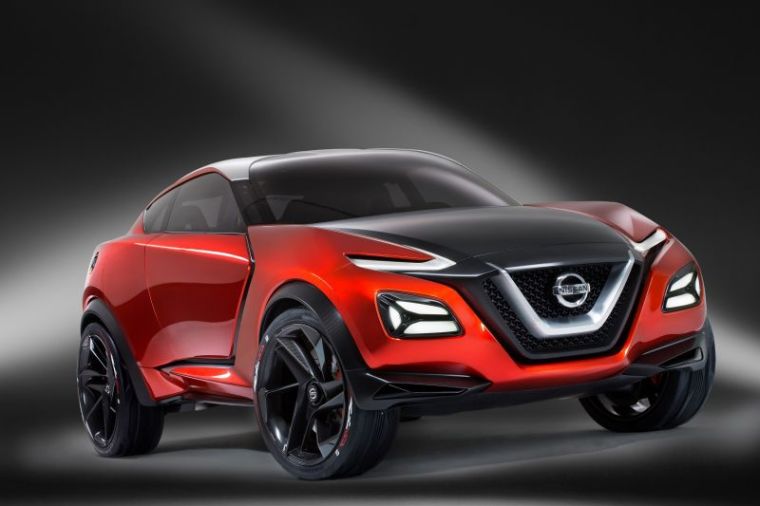 Nissan is slated to showcase the latest advancements that the Japanese automobile manufacturer has made toward electrification via the Juke e-Power concept vehicle. Reports suggest that the hybrid crossover will be introduced at the Tokyo Auto Show in the fall.
It seems that with the current Juke now seven years old, Nissan is gearing up to present something new to consumers. According to Car and Driver, the Juke e-Power will have an overhauled appearance and its design language will be inspired by the Gripz Concept, a radically designed compact crossover that was introduced back in 2015.
The media outlet also revealed that the Juke e-Power will feature the same hybrid powertrain seen in the Note e-Power.
The Nissan Note e-Power was launched in Japan last November. It is equipped with a 1.2-liter three-cylinder petrol engine, a power generator and an inverter. The hybrid vehicle has a unique setup as the electric motor only uses electricity that is generated by the powertrain. Unlike other hybrids in the market, the Note e-Power cannot be recharged via external power sources.
Interestingly, it was noted that the Juke e-Power will not be equipped with a large battery so it is unlikely to produce as much electric range as the Nissan Leaf. On the other hand, a small battery will translate to a more spacious cabin.
If the Juke e-Power is indeed planned for mass production, it is expected to arrive only after the standard next-generation Juke has been released to the market.
At this time, Nissan has not revealed its lineup for the upcoming auto show in Tokyo so information regarding the Juke e-Power should be taken with a grain of salt.
To see what Nissan has in store for car enthusiasts, be sure to check out the 45th Tokyo Motor Show, to be held at the Tokyo Big Sight exhibition center from Oct. 27 to Nov. 5.