'Noah' and 'God's Not Dead' Grab 2nd, 4th Spots in Weekend Box Office Haul
Noah and God's Not Dead were among the top four grossing movies in a weekend that saw Captain America: The Winter Soldier take in $96.2 million.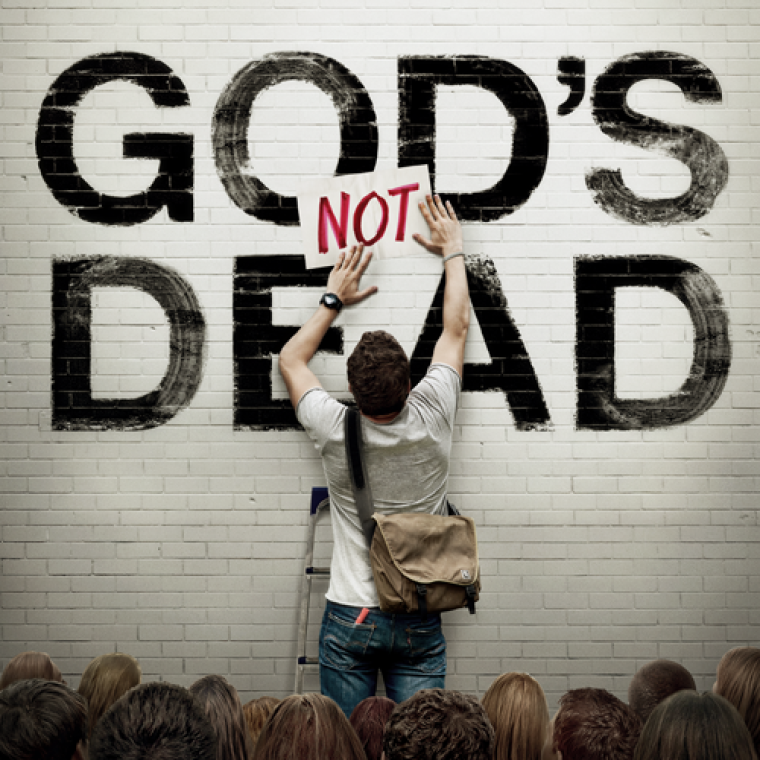 Noah dropped one spot off its March 28 weekend first place finish, grossing $17 million, less than half of the $43 million it took in following its premiere. Thus far, the Darren Aronofsky biblical epic has grossed $72.3 million, leading Box Office Mojo to suggest that "while it will eventually pass $100 million, it probably won't be by much."
The low-budget Christian film God's Not Dead finished fourth, up from two consecutive fifth place finishes. In a weekend in which it expanded to 1,758 theaters, up 1,000 screens from its premiere weekend, the film took in $7.7 million, a 12 percent drop.
Mark Burnett and Roma Downey's Son of God grossed $308,000. The film has grossed $58 million in total since it opened on February 28.
Ming Yang, a Chinese-born and Harvard educated Lasik doctor whose journey to faith inspired several of the characters in God's Not Dead, told The Christian Post last week that it was "wonderful" see his story on screen.
"I have always believed that I have a duty, to help other students, to see that life is not just about science, it is about faith, it is about faith and science. It is about faith and science CAN indeed work together," Wang explained. "By conducting scientific research, guided by faith and a sense of purpose, we can solve the conflict, between faith and science, allowing them to work together, 1+1 will be MORE THAN two, and identify new and more powerful solutions, to the problems in our lives."
"This movie, will help me, in my continued effort to teach the students, to tell my life story, from science alone, to now faith with science," Wang added. "Believing in God, in faith, in research guided by faith, has inspired me to do all what I have done, medicine, charity, art… everything."
God's Not Dead was produced by Pure Flix Entertainment and Red Entertainment Group, directed by Harold Cronk, and stars Kevin Sorbo (Hercules) and Disney Channel actor Shane Harper, whose show Good Luck Charlie drew controversy earlier this year when it became the first show on The Disney Channel to include a same-sex couple.