Noah, Moses and Mary Among Biblical Figures Headed to the Big Screen
With at least 10 major movie productions based on biblical figures and accounts potentially headed for the big screen, it seems Hollywood is turning to Scripture more and more for inspiration.
While certainly not all of the films scheduled for release in the next year or so are guaranteed to be hits with Christian viewers, most of the projects are attached to big Hollywood names and will likely attract an audience either way.
Here's a list of Bible-inspired movies being considered for a theatrical release:
"Noah" – Expected release: March 2014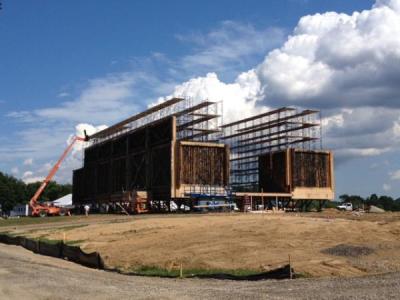 Perhaps one of the most talked about films movie-goers are anticipating is Darren Aronofsky's "Noah," based on the biblical figure called by God to build a giant ark to escape the flooding of the whole earth (Genesis 6-9).
While Noah and his family are credited in the Bible as being obedient and faithful to God, there is a concern among observers that Aronofsky, whose credits include "Black Swan" and "The Wrestler," will cast the Old Testament figure as a bit cuckoo.
"If you were expecting a Biblically faithful retelling of the story of the greatest mariner in history and a tale of redemption and obedience to God you'll be sorely disappointed," wrote Hollywood insider Brian Godawa in his review of a draft of the script credited to Aronofsky, John Logan and Ari Handel. Godawa told The Christian Post he fears Noah, played by Russell Crowe, will be portrayed as having an extreme environmentalist bent.
Current names attached to the project include: Emma Watson as Ila; Logan Lerman as Ham; Jennifer Connelly as Naameh; Anthony Hopkins as Methuselah; and Douglas Booth as Shem. Other characters figuring into the story include Adam, Eve and Cain.
 "Gods And Kings" – Expected release: TBA
This Moses re-telling to be distributed by Warner Bros. made headlines last year when Director Steven Spielberg was reportedly requested by the studio to give the Old Testament story a certain gritty feel.
Deadline.com cites an "insider" as saying, "There have been glossy versions of the Moses story but this would be a real warrior story." The insider claimed that the film would have a "Braveheart-ish" spin and involve Moses "coming down the river, being adopted, leaving his home, forming an army, and getting the Ten Commandments."
The biopic, tentatively titled "Gods and Kings," is not yet in production, which Warner Bros. is shooting for to begin in March or April of this year. The scriptwriting team is said to include Stuart Hazeldine ("Paradise Lost") and Michael Green ("Green Lantern").
The original award-winning movie, "The Ten Commandments" by Cecil B. DeMille, starred Charlton Heston and grossed $65 million in 1956, which Deadline.com estimates is equal to $1 billion by today's standards. It's likely Warner Bros. is hoping Spielberg ("Lincoln" and "Saving Private Ryan") can make this new version just as successful.
"Moses" – Expected release: TBA
Ridley Scott, known for "Prometheus," "Gladiator" and "Blade Runner," let slip in an Esquire magazine interview last year that he was also working on a retelling of Moses, whom the director called an "interesting" figure.
When asked about possibly taking on a movie about the Virgin Mary, Scott told Esquire, "No, I've got something else in the works. I'm already doing it. It's called Moses."
The British filmmaker added, "It's definitely in the cards, though. What's interesting to me about Moses isn't the big stuff that everybody knows. It's things like his relationship with Ramses [II, the pharaoh]. I honestly wasn't paying attention in school when I was told the story of Moses. Some of the details of his life are extraordinary."
No details about the project have been made public, and it was unclear if it would actually carry the title "Moses," as suggested by Scott. As for his vision for the movie, Scott didn't say, although he did share his intrigue with "eternal questions of creation and belief and faith." He also spoke of his disdain for religion, which he called "the biggest source of evil."
"Mary Mother of Christ" – Expected release: December 2013
"Mary Mother of Christ," described as a prequel to Mel Gibson's "The Passion of the Christ" that grossed more than $370 million with its 2004 theatrical release, is likely to hit the big screen in time for Christmas.
"Under the reign of terror of Herod the Great and against all odds, Mary and Joseph survive as young parents in one of the most treacherous times in history. From Mary's youth to her struggles as a young mother caring for her child, Jesus, up to the age of 12 years old. We will peer into Mary's life at ages 8, 15, 19 and 27," reveals a description from Aloe Entertainment.
A synopsis on the official movie website promises that "Mary Mother of Christ" will be "visually beautiful" and rely on historical documentation to "show a side of the world's most familiar story, which humanizes the biblical characters and brings us closer to understanding how love truly is the underpinning of faith. By the end of the film, if we haven't before, we will come to believe and be inspired by these human examples."
"Mary Mother of Christ" is still in production and includes scenes filmed in Italy, Jordan and British Columbia. Among its many executive producers are megachurch Pastor Joel Osteen, and Alister Grierson ("Sanctum" and "Kokoda") is set to direct. The script was written by Benedict Fitzgerald ("The Passion of the Christ") and Barbara Nicolosi.
The New Testament-based film is being distributed by Lions Gate Entertainment and stars Ben Kingsley as King Herod and Peter O'Toole as Simeon. Other main cast members include 15-year-old Odeya Rush as Mary, Julia Ormond as John the Baptist's mother, Elizabeth, and reportedly Hugh Bonneville as Satan.
"Goliath" – Expected release: TBA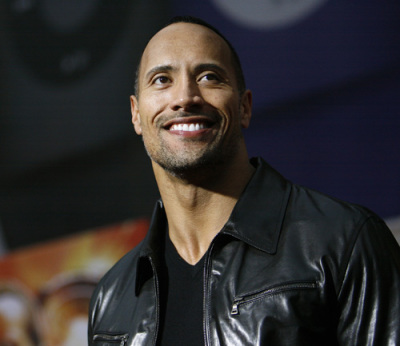 While it was revealed in 2011 that Taylor Lautner of "Twilight" fame and Dwayne "The Rock" Johnson had been tapped to play the biblical David and Goliath, respectively, little news has emerged on the progress of the film, directed by Scott Derrickson.
Relativity Media, responsible for such films as faith-themed "Machine Gun Preacher" and "Immortals," reportedly was working in partnership with Temple Hill Entertainment on "Goliath." IMDB.com indicates that the Bible-based film has been "announced" but does not identify it as being in any stage of production, with its status last updated in September 2012.
Derrickson, who has previously directed "The Exorcism of Emily Rose," was said to be teaming up with Ryan Kavanaugh, Wyck Godfrey, and Marty Bowen as producers. Godfrey and Bowen have also produced "The Nativity Story" and the "Twilight" films.
"Goliath" will reportedly have a feel similar to the 2006 Greek epic "300" and screenwriters John D. Payne and Patrick McKay reportedly portray the giant Goliath as a sort of bounty hunter chasing after Israel's future king, David.
"Pontius Pilate" – Expected release: TBA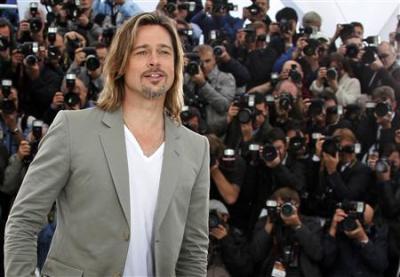 Currently in development and said to possibly star Brad Pitt, is another New Testament-based film titled "Pontius Pilate," about the Roman ruler who sentenced Jesus Christ to death by crucifixion.
"Pontius Pilate" is reportedly based on a screenplay by Vera Blasi, author of Woman on Top, and is said to follow Pilate from his youth to his position as the governor of first century Judea, and his fated encounter with Christ.
While Blasi reportedly claims to have spent over 10 years researching the story, Deadline.com reports: "Blasi's script reads almost like a Biblical era 'Twilight Zone' episode in which a proud, capable Roman soldier gets in way over his head. His arrogance and inability to grasp the devoutness of the citizenry and its hatred for the Roman occupiers and their pagan gods leads him to make catastrophic decisions. All of this puts him in a desperate situation and in need of public approval when he is asked to decide the fate of a 33-year-old rabbi accused by religious elders of claiming he is King of the Jews."