North Carolina Judge Resigns So He Won't Have To Conduct Gay Marriages, Thinks Other Magistrates Will Do The Same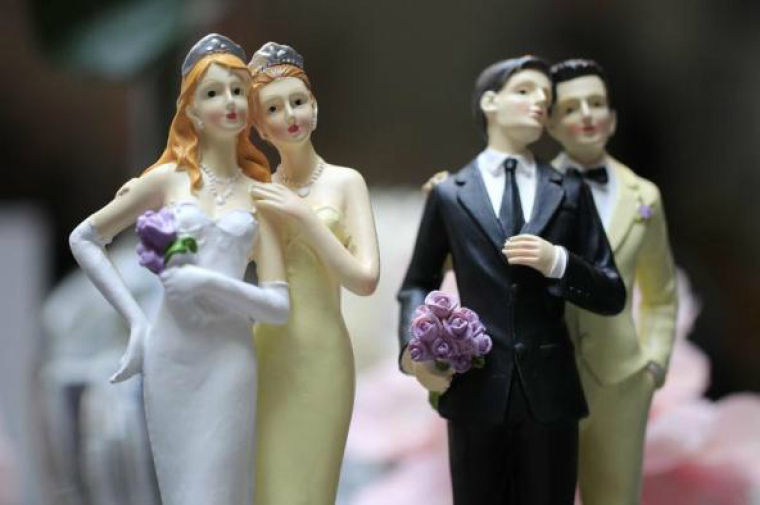 A North Carolina county judge resigned on Monday because he did not want to violate his Christian faith and perform same-sex marriages, which are now permitted under the state's law.
With the news that North Carolina's same-sex marriage ban was struck down by a federal judge on Oct. 10, Judge Gilbert Breedlove, a 57-year-old magistrate in Swain County and also an ordained minister, could not, in good faith, be forced to conduct same-sex courthouse weddings when his Christian belief tells him that a marriage is only between a man and a woman.
"It was my only option," Breedlove told Citizen-Times. "We were directed we had to perform the marriages, and that was just something I couldn't do because of my religious beliefs."
Although Breedlove has been a magistrate for the past 24 years, he said the law, which judges are responsible for interpreting, no longer stands with his beliefs.
"I was Christian when I started," Breedlove said. "Then, the law didn't require me to perform something that was against my religious belief. Now that law has changed it's requirements."
Although Breedlove could claim he had two jobs as a pastor and a magistrate, the majority of his income came from his judgeship. However, he said he is not worried about his financial future because he put his full faith in the Lord.
"That's one of the things about being a Christian," Breedlove said. "You are able to serve the Lord and the Lord will provide."
The Bryson City community in which Breedlove served, is located next to a Cherokee Indian reservation and his wife was even raised a Cherokee. Breedlove's affinity for Jesus and Native Americans led him to help translate the Bible into the Choctaw Indian language. Having been a part of the Bible translation effort and being a part-time pastor, Breedlove said he is confident in the biblical truth about marriage.
"The whole Bible from front to end states that a marriage is between a man and a wife," he said. "Any other type of sexual activity other than that is what is defined as fornication."
With previous reports indicating that other North Carolina magistrates have also stepped down due to their objection to the state's new law permitting same-sex marriages, Breedlove said he believes more magistrates will continue stepping down as more same-sex couples look to wed by Christian magistrates. The state has issued over 600 same-sex wedding licenses in 60 of the state's counties.
Last Thursday, a Rockingham County magistrate named John Kallam Jr. issued his resignation and claimed that allowing gay marriage "would desecrate a Holy Institution established by God Himself."
"When I took my oath of office, I understood I would be required to perform weddings and have done so throughout my tenure," Kallam wrote in his resignation letter. "I did not however take that oath with any understanding that I would be required to marry same-sex couples."
Chris Sgro, executive director of Equality North Carolina, a statewide LGBT advocacy group, group said that although the group doesn't want judges to feel like they have to resign if they disapprove of the law, he said they at least be willing to uphold the duties required by law.
"This is part of an effort to hype up a few small cases," Sgro said. "If you hold a job or position that serves the public or the state, then you have to carry out the duties of that job. Hundreds and hundreds of people are being married by employees of the state across North Carolina with no problem."