North Carolina Pastors Demand Gov. Pat McCrory Defend State's Constitutional Amendment Banning Gay Marriage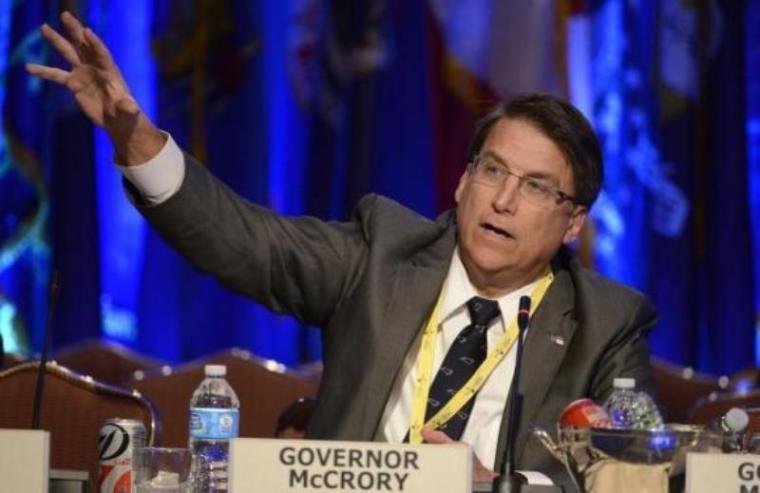 A group supporting the North Carolina Pastors Network demanded the state's governor defend the constitutional amendment banning gay marriage in the state despite lawsuits from same-sex couples at the local and national level at a rally on Tuesday.
Leaders from the group of about 30 people who gathered on the steps of the old Capitol building, are sending North Carolina Republican Gov. Pat McCrory a petition asking him to use his executive powers to defend the amendment that was approved by 61 percent of voters in 2012, The Associated Press reported.
In a recent column for The Christian Post, Rev. Mark H. Creech, who attended the event and is executive director of the Raleigh-based Christian Action League of North Carolina, wrote that "it should be recognized that same-sex marriage is the biggest government power grab in the history of the United States."
Creech added, "It is not, as some want to claim, a new aspect of freedom taking shape, but the state's legal redefinition of a foundational institution that will ultimately be expanded coercively over all families."
McCrory supported the state amendment that defined marriage as between a man and woman when he ran for governor in 2012. However, the socially moderate Republican governor has mostly kept quiet about recent lawsuits challenging the ban, according to AP.
"… the fact is when gay marriage is legalized, big government is inevitably expanded into the heart and life of society's central entity, the family, where its power has largely been resisted and restrained," Creech wrote in his column. "It will result in numerous unforeseen and confusing legal scenarios, negatively affecting couples in divorce proceedings, children and custody issues, adoption issues, etc. The list will grow to monstrous involvement by the government into familial relationships that even traditional families will not escape."
Creech argues that each time the federal courts rule in favor of same-sex marriage, "citizens should tremble."
"This country has yet to see the interference, the meddling, and the growth of the government's power as shall be, when, or if, same sex marriage is finally legalized for the whole country," he writes.
Rev. Patrick Wooden, who was also at that rally, believes a ruling against the amendment would hurt the state and its voters who battled hard for a traditional marriage victory.
"People have spoken loud and clear," said Wooden, who is the senior pastor of Upper Room Church of God in Christ in Raleigh. "We said in this state that we do not want marriage in the state of North Carolina redefined."