'Not Today' Film Exposes Plight of Dalits, Human Slaves
"Not Today," an award-winning movie that tackles human trafficking, is set to open in several major markets across America next month, with a mission to raise awareness about one of the most critical problems the world faces today.
"What we hope is that this will be a catalyst for conversation, if we can get the story out," said Matthew Cork, lead pastor at Friends Church in Yorba Linda, Calif., and executive producer of "Not Today," in an exclusive interview with The Christian Post.
"The people that we really believe that God has called us to work with is the Dalits – 300,000 million of them who have been in this type of slavery for over 3,000 years; and many people in America don't even know who we are."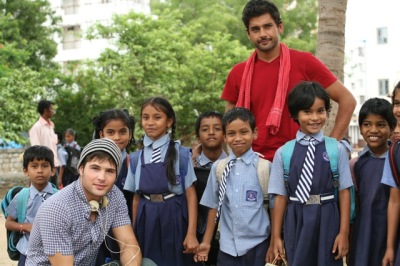 The movie, which promises to be gripping, entertaining and ultimately redemptive, was made by Friends Media, a ministry of Friends Church, in partnership with the Dalit Freedom Network, an organization focused on improving the lives and providing education for Dalit children.
Today, there are more slaves than at any other time in human history. Roughly 27 million slaves around the world are being exploited for manual and sexual labor against their will. Women and children are the primary victims in this industry, which is estimated to make profits of over $32 billion.
One of the most exploited groups of people are the Dalits, also called "the untouchables" in India. There are close to 300,000 million of them living in India today, and they have faced over 3,000 years of oppression, degradation and discrimination.
"This group falls outside the predominant Indian social hierarchy, which subjects them to enumerated hardships, extreme discrimination and enslavement," according to a CP report based on interviews and personal accounts in India.
"'Broken,' 'outcast' and 'crushed' are all words that have been used to describe the Dalits. The name connotes a dehumanized state of being, allowing upper caste members to justify despicable actions which include forced prostitution, enslavement and perhaps the most harmful, indifference," the three-part CP report explains.
"Not Today" and organizations such as The A21 Campaign, Not for Sale Campaign, and Abolition International are seeking to capture the world's attention and motivate hearts and minds to start caring and getting involved in projects that can directly tackle the exploitation of Dalits and human slaves across the globe.
The story around the film centers on a 20-year-old American youth, Caden Wells, played by Cody Longo, who is greatly disconnected with the suffering of the world before he randomly decides to travel to Hyderabad, India, with a group of robustious friends for a vacation.
Soon upon arriving there, however, he is confronted with the grim realities the Dalits face every day. Although unwittingly at first, Caden decides to help a father who has been forced to sell his young daughter to another man, and in the process unearths the disturbing and heart-breaking world of child slavery in India's underbelly.
Caden struggles extensively with his faith throughout the story, but is encouraged by the prayers of his girlfriend and family back home in America. He realizes that he must find the mental strength and courage to do the right thing if he is to stand any chance of helping the desperate father rescue his little girl.
In his interview with CP, Pastor Cork, who has been on staff at Friends Church for 21 years and the lead pastor there for nine, revealed that the first time he really got to see how tragically Dalits live was in 2007, when he visited India to see how money donated from his church was being used there.
"At that time I went to India. And my first encounter with the Dalits and what we were doing there, building educational schools for these children so they actually have a chance to become someone in society, was at this place called Pipe Village, a concrete manufacturing sewer company," he described.
Cork explained that there was an entire community living in the discarded concrete sewer pipes, because they had no other home.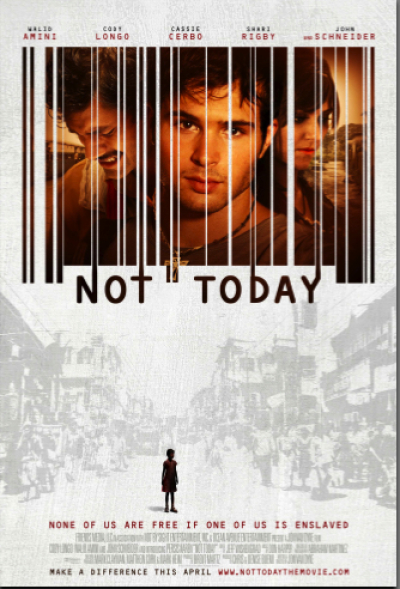 The remarkable thing, however, was that when the pastor and his team got out of the bus they were traveling in, the children ran up to him and greeted him using perfect English – while the parents could only nod their heads because they could not speak the language.
"The man who was with us walked up to me and said 'Matthew, these are your children. The bus you bought, and the school you built – we take these kids to your school. And they are getting an education and they are learning English. The next generation of these families will not live in pipes again. This is the difference you are making,'" Cork recalled.
"I was humbled and blown away because of the people and the church back home, making such a big difference."
Later at a meeting with Operation Mercy and Operation Mobilization, which work toward building educational facilities for Dalits, Cork said he was inspired by the Holy Spirit to pledge work on over 200 schools in India over the next 10 years – which would cost over $20 million.
It was a lot of money, which the pastor had little idea how to raise at the time, even with the backing of his church. But it was a project he says he knew he had to undertake.
The idea for making a movie highlighting the plight of Dalits came from a meeting with his long-time friend, Brent Martz, the creative ministries pastor at Friends Church, shortly after other Christian-based movies, like 2008's "Fireproof," were released to positive reception.
Martz already had storyboards lined up about how to turn the cause in India into a feature movie, and bringing the campaign to the big screen was an idea they both agreed could open up new doors. Martz ended up being one of the producers of the film.