Number of Americans attending in-person church services is rising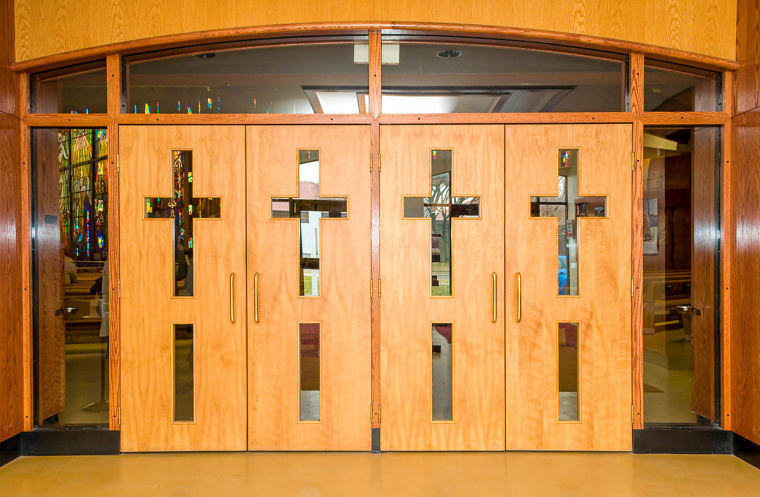 Three years after government restrictions in response to the COVID-19 pandemic forced many churches to close and only offer services online, a new report reveals the state of in-person attendance. 
Fortunately for pastors, the share of Americans who've returned to in-person worship services continues to increase, while a sizable proportion of churchgoers continue to embrace the virtual option.
The American Bible Society released the second chapter of its "State of the Bible USA 2023" report Thursday, which examined church attendance trends now that three years have passed since the height of the COVID-19 pandemic led to county and state governments deciding to extend worship restrictions that prevented many congregations from meeting in person, some for more than a year-and-a-half, while liquor stores and strip clubs were allowed to remain open.
The findings in the report, released on the same day that the COVID-19 Public Health Emergency ended, are based on responses from 2,761 adults across the 50 states to a survey conducted between Jan. 5-30.
The results of the survey reveal that the share of Americans who attend church services primarily in person has increased for the third year in a row. In 2021, when the coronavirus pandemic loomed large in the minds of Americans even after the strictest restrictions had expired, 38% of respondents who participated in the State of the Bible study said they primarily attended church in-person. That figure rose to 56% in 2022 and 67% in 2023.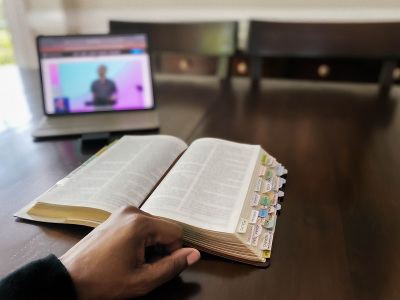 At the same time, the share of Americans who mostly elect to attend worship services online has consistently decreased over the past three years. While nearly half (45%) of Americans attended church services primarily online in 2021, that figure dropped to 30% in 2022 and decreased further to 21% in 2023.
As the percentage of Americans who primarily prefer one method of worship service over another has seen wide fluctuations in the past three years, the share of respondents who say they chose both methods about equally have remained relatively steady. Measured at 17% in 2021, that figure decreased to 14% in 2022 and 12% in 2023.
When asked why they prefer attending church services online, 9% of those surveyed characterized virtual worship services as "more convenient to my schedule." Seven percent pointed to "concerns about getting exposed to sickness" as the reason why they prefer online church services, suggesting a lingering effect from the COVID-19 pandemic.
Additional reasons listed for favoring online church services include appreciating the "freedom and comforts of home" (7%), fewer distractions (5%), an inability to physically attend in-person services (3%), a belief that online services amount to "a more effective way to connect with God" (3%) and the fact that their "online church or temple is too distant to attend in person" (3%).
Broken down by generation, the increase in in-person church attendance from 2022 to 2023 was most pronounced among Generation Z. In 2022, a bare majority of those born after 1997 (52%) attended church services in person. That figure skyrocketed to 72% in 2023. A sharp decrease in the share of Generation Z attending church online, from 40% in 2022 to 16% in 2023, accompanied the large increase in in-person church attendance.
By contrast, just 60% of elders said they attended church services in person in 2023, making them the least likely age group to do so for the second year in a row. Last year, 53% of those born before 1946 attended in-person worship services, a figure that rose to 60% in 2023.
Elders were also the most likely to prefer online worship services in 2023, with 25% favoring the virtual option. The 38% of those born before 1946 who said the same last year was slightly smaller than the percentage of the youngest group of respondents who primarily attended online church services (40%).  
The share of millennials, baby boomers and members of Generation X who attended in-person services this year was measured at 61%, 68% and 73%, respectively. Last year, smaller majorities of millennials (56%), baby boomers (58%) and members of Generation X (55%) preferred in-person worship. The survey defines millennials as those born from 1981 to 1996, baby boomers as those born between 1946 and 1964 and Generation X as respondents born between 1965 and 1980.
In the past year, the share of millennials favoring online church services dropped from 29% to 23%. The percentage of members of Generation X who prefer online church services decreased from 31% in 2022 to 18% in 2023, while the share of baby boomers who embraced the virtual option barely budged from 25% in 2022 to 24% in 2023.
The American Bible Society will release one additional chapter of its "State of the Bible USA 2023" report in each of the remaining months of this year. The ninth and final chapter is slated for release in December.