Nuns Coming to Reality TV in 'The Sisterhood'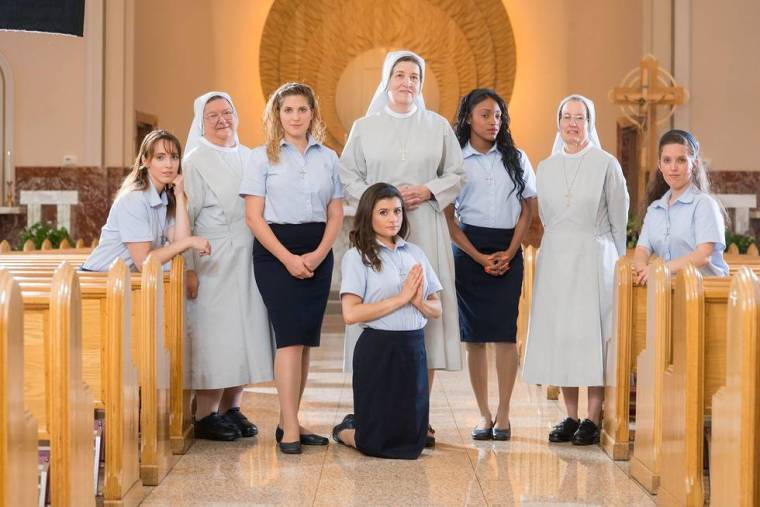 Faith-based programming seems to be a growing trend across various networks and now one show seeks to follow the lives of five young women who are seeking to become Catholic nuns in three convents across the U.S.
"The Sisterhood" is scheduled for a Nov. 25 premier on Lifetime networks, with the focus on five women who are in the process of deciding whether they want to serve the body of Christ as nuns. The upcoming Lifetime docu-series will provide an honest, behind-the-scenes look into the struggles, triumphs and unique experiences that shape these women as they attempt to leave their old lives and take religious vows.
Lifetime is going into unchartered territory with the new show as the network broadcasts the life changing decisions made by women who potentially want to take answer the call to be a nun. Three convents, The Carmelites for the Aged and Infirm in New York; The Daughters of St. Mary of Providence in Illinois; and The Sister of St. Joseph the Worker in Kentucky agreed to let the series into their establishments for filming.
"For the first time ever, cameras were granted access to three convents where the women live and work together alongside nuns during the discernment phase, the process wherein they decide if they want to formally continue on their Holy path," according to a statement from Lifetime. "In observance of the sacred vows of chastity, poverty and obedience, they leave behind everything they have come to love–boyfriends, family members and all their worldly possessions–to see if they have what it takes to become servants of the church and brides of Christ."
The cast of the show will feature Claire, 26, a parish music minister from Joliet, Illinois, who grew up in a devout Catholic home where she was homeschooled. However, it seems another young woman, Eseni, 23, strayed from her beliefs a bit more. The former beauty queen and aspiring model from the Bronx, has decided to pursue her true calling as a nun after rebelling against the Catholic church as a teenager.
While Francesca, 21, a recent graduate from New Jersey struggles to agree with the church on certain issues despite her strong Catholic beliefs. However Christie, has no problem following the traditions of the church despite also enjoying playing with her country music band. Stacey, 26, and a lifelong Catholic, also enjoys music and has traveled across the country performing in musical theater before settling in New York.
Viewers can tune into "The Sisterhood" on Nov 25 at 10 p.m. ET.