NYPD Issues New Rules to Accommodate Cops Who Want to Identify as Different Gender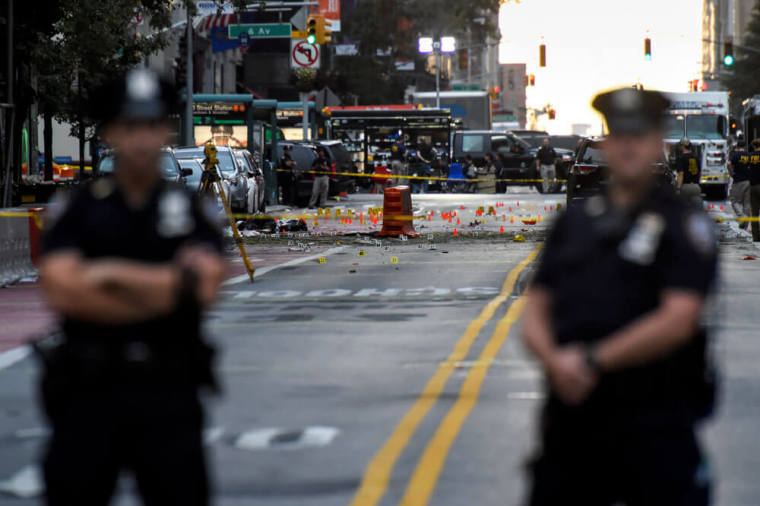 The New York City Police Department has laid out guidelines for how police officers with gender dysphoria can come out to their superiors as transgender and request that they be referred to by their preferred names and pronouns.
According to The New York Daily News, the department unveiled during the NYPD Pride celebration in Manhattan on Wednesday a new section of the NYPD Patrol Guide that explains how the department's employees should tell their bosses which name and pronoun they want to be called and which gender-specific locker room they want to use.
"We now have transgender police officers that want to live out and openly as transgender police officers, and they have brought us their unique experience on this job," Detective Brian Downey, the president of the Gay Officers Action League, said according to the New York Daily News.
The new section, according to the news outlet, consists of three pages and explains that transgender officers can request to have a new ID and request to be transferred to another command. The guide also provides definitions for terms such as "transgender," "gender expression," "gender identity," "transitioning," and "gender non-conforming."
"The aim is to provide guidance as our members navigate what is truly a significant life experience," NYPD Commissioner James O'Neill was quoted as saying on Wednesday. "Of course, they will decide when and with whom they will share any private information. But now, all NYPD cops or civilian employees who make this decision will have help and a clear process."
Before the new section was unveiled, The New York Post reported that the point of the new section would be to make it easier for employees to transition in their professional careers.
"We're trying to make it easier for people if they elect to transition," a high-ranking source within the department told the Post. "You have to get a new I.D. card, you have to change all your personal records."
The source added that the new language in the guide comes at the request from the Gay Officers Action League.
"We're just saying, 'Hey, if you are a person that wants to identify as a different sex this is the way to do it,'" the source explained. "We're progressing, I think. We're a little behind."
Although the source who spoke with The New York Post feels that NYPD is a "little behind," the city itself has not been shy when it comes to adopting left-leaning policies meant to advance the goals of the LGBT and transgender movement.
In March, the New York City Department of Education issued a 10-page memo that instructs teachers and staff to address students by their preferred pronouns and names.
"Every student is entitled to be addressed by the name and pronoun that corresponds to the student's gender identity that is consistently asserted at school," the memo states. "Students are not required to obtain parental consent or a court ordered name and/or gender change as a prerequisite to being addressed by the name and pronoun that corresponds to their gender identity."
"It is important to note that for students who are gender non-conforming or who do not prescribe to the gender binary, they may prefer gender neutral pronouns such as they, ze, or other pronouns," the memo added.
In 2015, The New York City Commission on Human Rights released a legal enforcement guidance which explains that businesses that refuse to refer to a person by their preferred pronoun or name is guilty of gender discrimination. The guidance states that businesses could be subject to a fine of up to $250,000 if they repeatedly refuse to call transgender patrons by their preferred names or refuse to let them use the bathroom of locker room of their choice.
In a related note, a recent internal memo coming from the Department of Education's Office of Civil Rights suggests that investigators can assert "subject matter jurisdiction" and investigate schools and teachers who refuse to refer to transgender students by their preferred names and pronouns.
The memo was criticized by prominent social conservative lawyer Mat Staver, chairman of the Liberty Counsel.
"Title IX does not require a school district or teacher to call students by false gender pronouns," Staver said in a statement. "Title IX is silent regarding the use of pronouns, and it cannot be a violation to refer to students by pronouns consistent with their actual sex."
Staver added that forcing teachers to refer to transgender students by the preferred names and pronouns is a "compelled speech violation."