NYC Pastor Who Prayed With Meriam Ibrahim in Sudan Credits Those Who Cried 'Let Meriam Go!' for Defiant Christian Woman's Release (Video)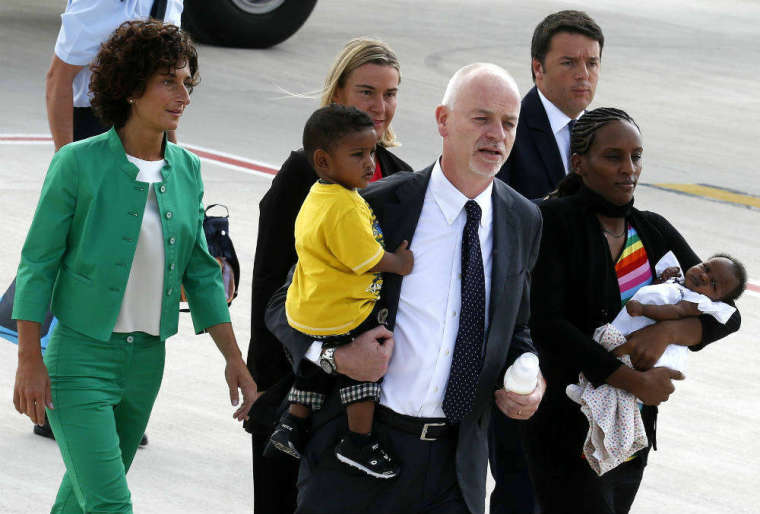 NEW YORK — The U.S. pastor who took it upon himself to fly to Sudan to meet with and pray for imprisoned persecuted Christian mother Meriam Ibrahim was among those celebrating her freedom Thursday. He credited the 27-year-old married mother's release to the outcry of people from around the world who were captivated by her steadfast Christian witness in the face of impending death.
"Praise God for that," Pastor William Devlin told The Christian Post in response to Ibrahim's early morning flight out of Sudan, where she had been held imprisoned for nearly one year. Devlin returned to New York City on July 20 after a week-long trip to Sudan, where he says he spent an hour and a half with Ibrahim, her husband Daniel Wani and their two children.
"I think it was really the outcry of people from around the world," added Pastor Devlin, commenting on what he thought led to Ibrahim's release just days after his visit with her at the U.S. Embassy in Khartoum. Indeed, the young woman's case resonated with many around the world and many were moved to petition for her release. One such petition, published on Change.org, had more than one million supporters.
"This was not just about a Christian woman who was going to be hanged by the neck at eight and a half months pregnant — unbelievable — but it was really a human rights issue for many people. So people from around the world just began to petition the Sudanese government...lot of activity here in the U.S.A., lot of activity in the United Kingdom, and they all cried out with a loud voice: let Meriam go!"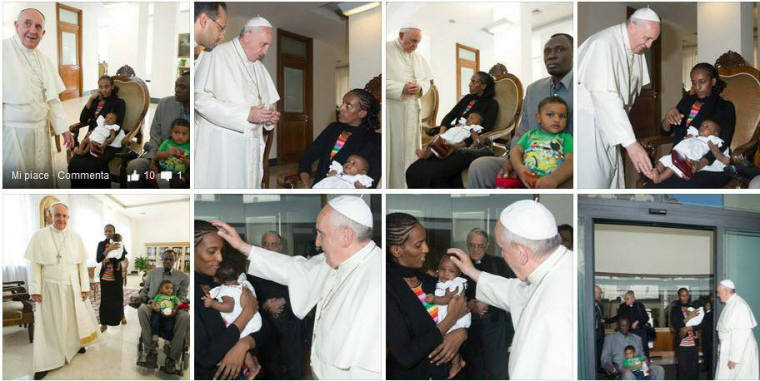 Ibrahim, her husband and their children — one a toddler and the other less than two months old and born in captivity — were flown to Rome, Italy, accompanied by Lapo Pistelli, Italy's vice-minister for foreign affairs, and welcomed to the Vatican by Pope Francis.
The Christian woman's release reportedly was the result of "intense diplomatic negotiations" between Italian officials and and Sudan. The U.S. had made a previous attempt in late June to fly Ibrahim and her family to the states, where her husband is a citizen, but the family was turned away at the airport for alleged fraudulent documents and detained by Sudanese officials. Soon afterward, the family sought refuge at the U.S. Embassy in Khartoum, Sudan's capital, where they had been staying in a reported "makeshift home."
Ibrahim, charged with apostasy for allegedly abandoning her absent father's Islamic faith, remained steadfast and refused to recant her Christian confession. She insisted that she was never a Muslim and therefore not an apostate, because she had been raised with the faith of her mother, an Ethiopian Orthodox Christian. She had also been charged with adultery, as Sudanese law prohibits Muslim women from marrying non-Muslim men. Ibrahim, who was forced to birth her daughter with her feet shackled, was sentenced to 100 lashes and death by hanging. Sudan's Supreme Court vacated the sentence in June.
Asked what he thought was behind Ibrahim's resolve, Devlin said, "I think it was the grace of Jesus Christ."
"I mean you think about that, the power that this young woman, 27 years old, (with) two children...you think just the power of the Holy Spirit that was given to her that enabled her to be faithful to the Lord, to say I'm not going to recant my faith, I'm going to move forward. I mean, which one of us would be willing to do that?" added Devlin.
Devlin has visited Sudan a handful of times in the last six years, and said he felt prompted by God to take the latest trip to the African nation to visit Ibrahim. He and his wife were in agreement to offer whatever assistance they could, including covering the Sudanese family's flight expenses to the U.S. and providing them a place in their home. The New York pastor described his meeting with Ibrahim and Wani as "a glorious experience."
Devlin has also traveled to Gaza and the West Bank, Syria, Iran and Cuba to encourage other believers. The Christian minister said he believes he has been called by God to go to the "hard and dangerous places."
Watch Pastor Devlin's "CP Newsroom" discussion about his trip to Sudan and meeting with Meriam Ibrahim and her family in the video player below: