Obama Admits: American Voters Want 'That New Car Smell' in 2016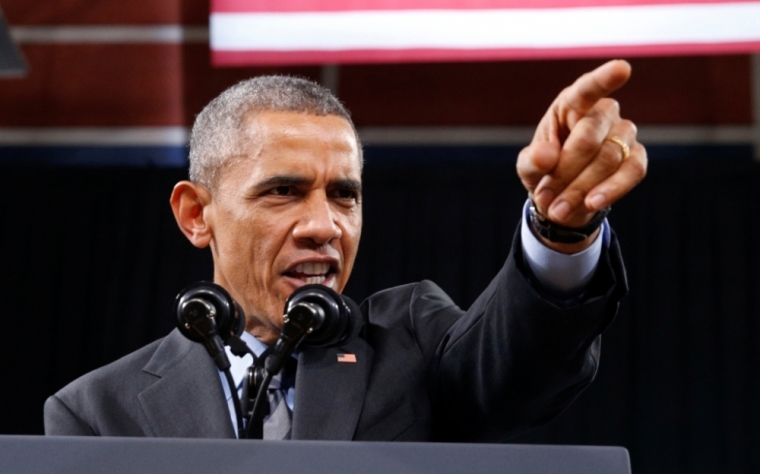 President Obama admitted on Sunday that he's taken some political "dings," and that the American people seem to want that "new car smell" in the 2016 presidential campaign, but added that he'd do his best to get a Democratic successor elected.
"I think the American people, you know, they're going to want – you know, that new car smell. You know, their own – they want to drive something off the lot that doesn't have as much mileage as me," Obama told ABC News Chief anchor George Stephanopoulos in an interview aired Sunday.
In the interview, conducted in Las Vegas Friday, Obama accepted his approval ratings have gone down. "When you've been president for six years, you know, you've got some dings," he said. "You know, they're probably not going to be looking at me to campaign too much."
The president added, "One of the things about our society which is great is that we don't have real long memories. And, you know, we get impatient for the next thing."
He continued, "I think at the end of two years if – if they want me to do some selective things, I'll be happy to do them, but I suspect that folks will be ready to see me go off to the next thing."
The anchor asked Obama about a potential White House bid by his former secretary of state, Hillary Clinton.
"She's not going to agree with me on everything. And, you know, one of the benefits of running for president is you can stake out your own positions – and have a clean slate, a fresh start," added Obama, who said earlier in the interview that Clinton would make a "formidable candidate" and a "great" president.
"She hasn't announced so I don't want to jump the gun," Obama clarified. "If she decides to run, I think she will be a formidable candidate and I think she'd be a great president."
The president also said that he would like for a Democrat to succeed him.
"I am very interested in making sure that I've got a Democratic successor," he said. "So I'm going do everything I can, obviously, to make sure that whoever the nominee is successful."
However, Obama did not accept criticism for his executive action on immigration bypassing House.
Asked about House Speaker John Boehner's allegation that he was behaving like an emperor, Obama said, "Well, my response is pass a bill. Congress has a responsibility to deal with these issues and there are some things that I can't do on my own."